Jimmy Lippert Thyden says he always knew he was adopted. He also knew that he was not born in the United States, but in Chile. Raised in Virginia by very loving and committed adoptive parents, he says he never lacked for anything.
The 42-year-old who served in the US Navy is now a lawyer, married and has two young daughters.
"I was told I was given up for adoption out of love," Thyden said. "Given by a mother who loved me and wanted the best for me: a life full of opportunity, education and meaning."
Everything began to change in 2012, when his adoptive mother gave him adoption paperwork as he prepared to be deployed to Afghanistan. Thyden says that when he began to look closely at the adoption files, he discovered that there were many discrepancies and inconsistencies.
"There were three or four different accounts of the story that were so divergent that they couldn't all be true," Thyden told CNN .
There was a document that said he had no known father or mother. Another provided the name of a birth mother and her address.
A third document specified that the baby had no living relatives, and a fourth stated that he had been given up for adoption days after birth. Yet another document said he had been given up for adoption when he was two years old.
For years, Thyden wondered about his origins. He wanted to know more, but didn't know where to start or who to contact in Chile.
Thyden says it wasn't until a few months ago, when his wife read about Scott Lieberman's case, that he became actively involved in uncovering the truth about his adoption.
As reported by CNN in MayLieberman, a 42-year-old American from San Francisco, was also adopted from Chile and recently discovered he had been kidnapped when he was a baby.
That's how Thyden discovered "Nos Buscamos," a Chilean nonprofit organization dedicated to helping people stolen as babies find their biological parents and families.
During the dictatorship of General Augusto Pinochet, from 1973 to 1990, many babies were sent to adoption agencies.
Some of the children were from wealthy families who, in many cases, gave up babies born out of wedlock. Other babies were from poorer backgrounds and were simply stolen.
In the last decade, The CNN documented several cases in Chilean babies who were stolen at birth. The country's authorities claim that priests, nuns, doctors, nurses and others conspired to carry out illegal adoptions, with profit as their main motive.
Chilean authorities say the number of stolen babies could be in the thousands, but the country's investigation into the controversial adoptions has stalled.
Some people who participated in the illegal adoptions have died, and many clinics or hospitals from which the babies were stolen no longer exist.
After contacting "We Search," Thyden says he received an email the next day from the director, Constanza del Río, who told him to call her immediately.
She suggested a DNA test, which he took on April 17. With the help of MyHeritage, an online genealogy company, Thyden was able to get a DNA match within a few weeks.
When the genetic match arrived, Del Río said she knew the next step would be to call María Angélica González, 69, a woman who for decades believed her son had died shortly after birth.
"She couldn't believe it. She thought it was a bad joke because she was told that her premature son had died," said Del Río. She also said that González was informed at the time that the baby's body had been thrown in the trash.
During Pinochet's dictatorship, when several thousand people were killed and disappearedasking too many questions or protesting loudly could be dangerous.
Learning the truth was bittersweet for Thyden. He was happy to finally know his true origins, but sad about what his biological mother went through.
"She didn't know about me because I was taken from her at birth, and she was told I was dead. When she asked for my body, they told her they had gotten rid of it. And so, we never hugged," he said.
After three months, he finally managed to travel to Chile to give his biological mother the hug he had to wait for 42 years.
When they met in the southern city of Valdivia in mid-August, he finally managed to utter the words he had been rehearsing for weeks.
"Hello, Mom!" he said when they finally hugged.
"I'm 42 years old and I was meeting her, hugging her, holding her for the first time. This is so unnatural," Thyden said later, reflecting on the moment.
"She is a sweet, caring, loving woman of faith, and knowing that someone would hurt her […] Who could hurt such a small, sweet, innocent woman?"
Once in Valdivia, and after also meeting his family, there was a very special birthday party that was organized in advance for him. There were 42 balloons symbolizing the 42 years he was unable to celebrate his birthday with his biological family.
As he popped the balloons one by one, the family he had never met shouted the number at him: one, two, three…
"I felt like a missing piece of a puzzle, a missing piece for 42 years, and in that moment, I felt like I was where I was supposed to be, and it felt very normal, almost like no time had passed once we connected." , Thyden said later.
Thyden says learning the truth was also painful because his adoptive parents were also victims of lies.
He says his adoptive parents first contacted an adoption agency in Virginia and specifically asked to adopt a child the right way, through a reputable agency, something they put in writing.
"They never believed for a second that they were buying a child. They would never have done that," he said.
Asked what could have happened, Thyden says it's impossible to know.
"My life came to a T intersection where I could go left or right. And instead of going right, I went left. But instead of being the person behind the wheel, instead of being the passenger in that car, aware of what was going on, I was the baby in the trunk," Thyden said.
"It is not a waste for me to acknowledge that I am blessed to have loving families on both sides of the equator. But I don't know if I wouldn't have been a lawyer. I don't know if I wouldn't have served in the army. Are these things I did because of where I was or are they things I did because they are at the core of who I am?" asked Thyden.
He also highlighted that he says "mama" or "mother" when he is talking about his American adoptive mother and "mamá" (mommy in Spanish) when referring to his Chilean biological mother.
In the end, he says, the wisdom about what happened to him came from his 5-year-old daughter, who told him that if something bad hadn't happened, she wouldn't be here. And her father, she told him, has not one but two families who love him deeply.
See also: impacts caused by cyclone reach R$ 1.3 billion in RS
Source: CNN Brasil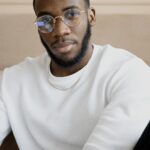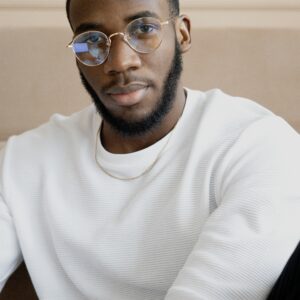 Bruce Belcher is a seasoned author with over 5 years of experience in world news. He writes for online news websites and provides in-depth analysis on the world stock market. Bruce is known for his insightful perspectives and commitment to keeping the public informed.