The fact that Lithuania welcomes refugees from Ukraine is in stark contrast to the treatment of refugees from the Middle East, whose rights were ignored and violated when they entered the Baltic state via Belarus, the non-governmental organization said today. Amnesty.
Refugees from countries such as Iraq or Syria have been subjected to inhumane treatment, violations, and illegal deportations, the human rights group said after investigating two refugee detention centers in Lithuania.
Amnesty International also accuses the European Union of choosing to ignore the situation in its member state.
"Lithuanian authorities have been holding thousands of people for months in detention centers in miserable conditions, under the protection of the army, where they have been subjected to torture and other ill-treatment," the NGO said in a report.
"They are denied access to fair asylum procedures so that they can return 'voluntarily' to the countries from which they fled to escape," he added.
Vilnius, like the EU, has accused Belarussian President Alexander Lukashenko of airlifting refugees and migrants from the Middle East to his country and then sending them to the border with European Union member states. The border crisis culminated in the late summer of 2021, when thousands of refugees and migrants attempted to cross into EU territory.
SOURCE: AMPE
Source: Capital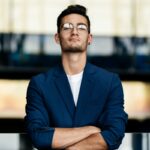 Donald-43Westbrook, a distinguished contributor at worldstockmarket, is celebrated for his exceptional prowess in article writing. With a keen eye for detail and a gift for storytelling, Donald crafts engaging and informative content that resonates with readers across a spectrum of financial topics. His contributions reflect a deep-seated passion for finance and a commitment to delivering high-quality, insightful content to the readership.