Amnesty International, a non-governmental human rights group, has concluded after an extensive investigation that the March 16 theater bombing of Mariupol in southern Ukraine, for which the Russian military is responsible, was a crime.
The organization has been gathering information about the episode for three months and is presenting its findings in a report released today.
The evidence includes statements from 52 eyewitnesses, 28 of whom were inside the theater or in the neighborhood at the time of the bombing.
"After months of intensive research, analysis of satellite imagery and interviews with dozens of eyewitnesses, we have concluded that the strike was clearly a war crime committed by the Russian armed forces," said Anies Kalamar, the secretary-general.
The NGO considers it almost certain that Russian military planes dropped two 500-kilogram bombs on the building, which was used as a refuge by civilians, on March 16. He says at least 12 people were killed and dozens more were seriously injured.
The number of victims reported by Amnesty is much lower than that given by the Ukrainian authorities, who spoke of at least 300 dead. The group explains that a large number of civilians left the theater in the days before the attack.
Most of those left had taken refuge in the basement or other protected parts of the building so they would not be killed by the blasts, the report said.
Experts consulted by the NGO said that the Moscow case, that there was an explosion inside the theater caused by Ukrainian far-rightists, did not stand and that the damage was due to aerial bombardment. Even then, the airspace of Mariupol was "under Russian control" and no Ukrainian military aircraft were operating in the area, according to Amnesty.
The organization reminds that in front of the building was written, in large white letters so that it is visible from the air, the word "children", in Russian.
Thousands of civilians are believed to have been killed in incessant bombings during the siege of Mariupol by the Russian army, an operation that ended in mid-May when the last Ukrainian positions were occupied.
SOURCE: AMPE
Source: Capital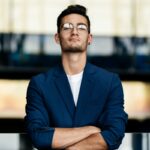 Donald-43Westbrook, a distinguished contributor at worldstockmarket, is celebrated for his exceptional prowess in article writing. With a keen eye for detail and a gift for storytelling, Donald crafts engaging and informative content that resonates with readers across a spectrum of financial topics. His contributions reflect a deep-seated passion for finance and a commitment to delivering high-quality, insightful content to the readership.