- Article Top Advertisement -
The tumor mass had grown to the point of crushing her stomach, kidneys, liver, bladder and major blood vessels. It measured 50 by 25 centimeters and weighed almost 8 kilos liposarcoma that doctors found and successfully removed from the abdomen of a 55-year-old woman in the province of Bergamo.
A «record intervention» performed at the San Marco Polyclinic in Zingonia by the team of Dr. Stefano Olmi, director of the General and Oncological Surgery Unit, without the need for transfusions, as reported a note released by the San Donato Groupwhich the hospital belongs to. After the operation and a 4-day hospitalization, the patient was discharged "in good health".
- Article Inline Advertisement 1-
«The specialists of the team who operated on me were really good. They removed all the mass and after a few days I was already fine," the woman commented. «As I told them when I woke up after the surgery "they really took a lot off my stomach", both concretely and metaphorically. I can't help but thank them for having had the courage to intervene and for giving me back the hope of returning to a normal life".
The beginnings two years earlier
The story originates a couple of years ago when the woman notices one for the first time bump in the center of the stomachwhich initially, however, does not pay much attention: she has just gone on a diet that has allowed her to lose several kilos and she believes it is due to that.
However, as the months go by the bumps become 2: one central and one on the right side. The woman then begins to get suspicious, also because in the meantime, symptoms such as voltage And abdominal pain, gastroesophageal reflux and urinary incontinence.
He decides to undergo the necessary checks, starting with aabdominal ultrasound. "The radiologist who examined me couldn't believe his eyes" says the woman. "He told me that he had never seen anything like this in her life and that he would never view". The suspicion is that it is a giant lipoma, but the doctor does not say anything because it is clear that further tests need to be performed.
At the suggestion of his general practitioner, he contacts another radiologist for a more in-depth examination, and the scene repeats itself: «The second doctor repeated the same thing to me: it was an out of the ordinary mass with measures of Guinness of primates. He told me that an operation would be needed, also because the mass also compressed the aorta, but it wasn't certain that a surgeon could be found who was willing to operate on me, given the delicacy and uniqueness of such an operation. I was very scared, also because if I hadn't had surgery the mass could have infiltrate vital organs becoming very dangerous."
What is liposarcoma
Since the risk of compromising vital organs is too high, the woman is therefore hospitalized and operated on at the San Marco Polyclinic, by the team of Professor Olmi, director of the General and Oncological Surgery Unit, who has already had previous experience with rare cases such as his.
But what exactly is the fibrolipoma or liposarcomafrom which the patient suffered?
"It's about a tumor that rarely gives rise to metastasesbut which involves local growth that can compromise the proper functioning of nearby organs, continuously subjected to compression by the mass itself», explains Professor Stefano Olmi. «For this reason we proceeded to promptly operate on her, in order to restore normal physiological functions as soon as possible. Through a'abdominal incisionwe managed to completely remove the mass, without having to resort to transfusions. It was a very delicate operation, which lasted about 2 hours, which was possible thanks to great teamwork that involved the entire surgical, anesthesiological and nursing team», underlines Professor Olmi.
Other Vanity Fair stories you may be interested in:
The story of Linda, who after a complicated back operation, has a new life (and 15 centimeters more)
Recovers from HIV after a stem cell transplant to fight leukemia
She gives birth to her second child with a transplanted uterus: "I'm living my dream"
New year and new life for Miriam, thanks to cystic fibrosis research
Alessia's story: «My heart is like new thanks to a robot»
Source: Vanity Fair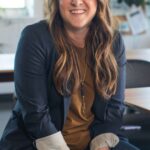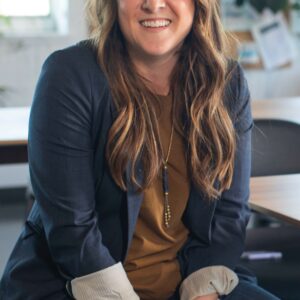 I'm Susan Karen, a professional writer and editor at World Stock Market. I specialize in Entertainment news, writing stories that keep readers informed on all the latest developments in the industry. With over five years of experience in creating engaging content and copywriting for various media outlets, I have grown to become an invaluable asset to any team.
- Article Bottom Advertisement -