BTC/USD
Yesterday morning, the pullback of the Bitcoin price continued to the four-hour moving average EMA55.
During the day, in the area of ​​average prices, there was a positional struggle, and by the end of the day, using the numerical advantage, the bears rolled back the pair to the psychological level of 60,000.00 USD.
Bitcoin price held higher tonight sixty thousand, but the recovery has not yet been supported by volume and there is a possibility that the bearish pressure may intensify. In this case, the scenario of a breakout to the support of 58000.00 USD is realized.
ETH / USD
Yesterday, after the Ethereum price rolled back below 4200.00 USD, buyers were able to restore the pair to the weekly high and renew it around 4300.00 USD.
However, by the end of the day, the sellers' pressure increased and tonight a local minimum was recorded below the level of 4100.00 USD. There is a recovery this morning, but it has not yet been supported by large volumes.
If the volume of purchases manages to increase, the pair will continue to rise to the area of ​​the absolute maximum of 4400.00 USD.
XRP/USD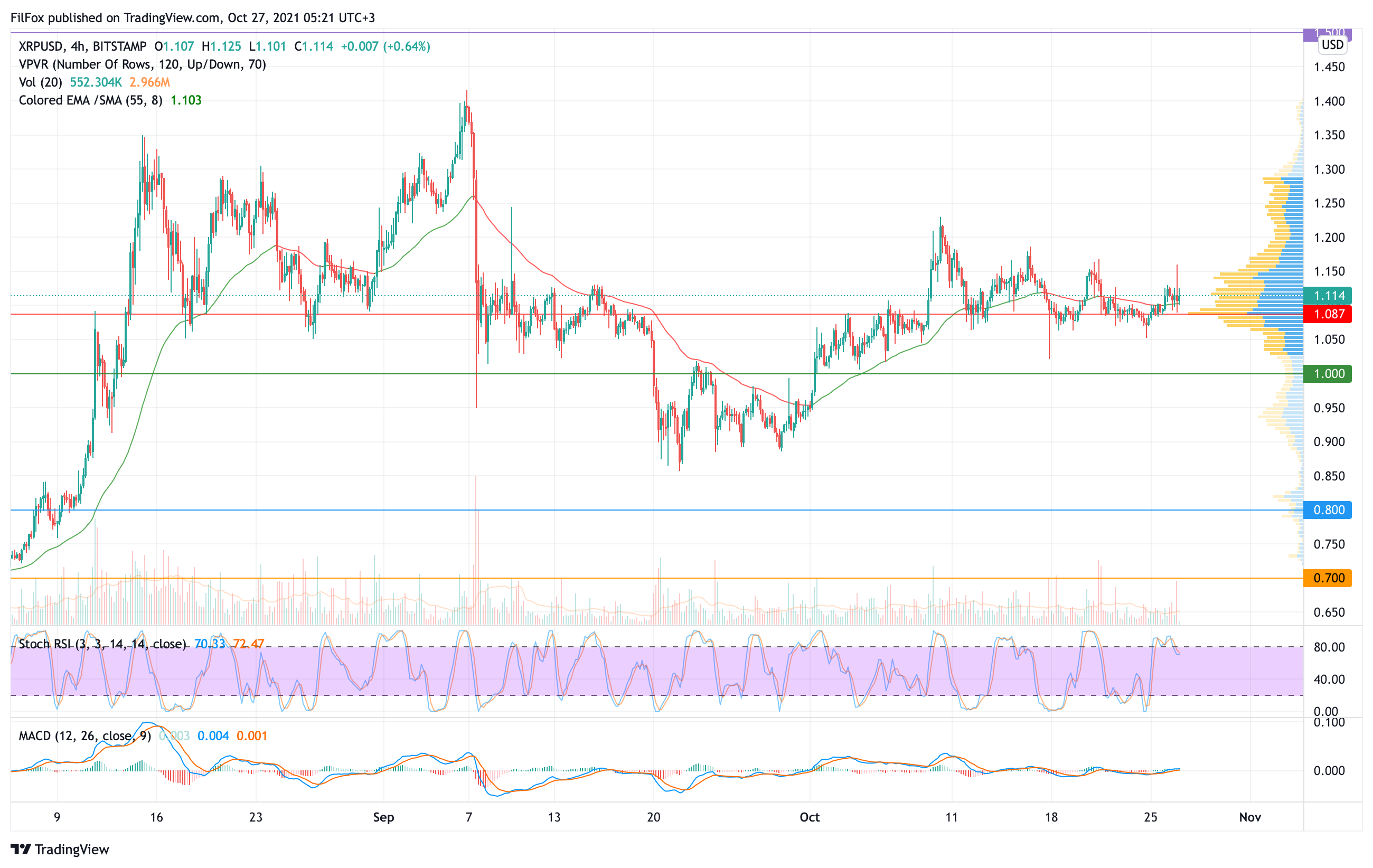 Yesterday morning, the bulls stumbled on the weak resistance of 1.120 USD, but by the end of the day the XRP price was still able to test the 1.160 USD level. This moderate spike in buying activity triggered a bearish momentum that brought the pair back to the 4-hour EMA55 tonight.
As of this morning, Ripple is holding above the EMA55 moving average, and if buyers continue to increase in volume, the pair will return to the area of ​​yesterday's high.
Otherwise, low buying activity will contribute to a return to the sideways range to the POC line.
* All prices are based on BitStamp data
Stay in touch! Subscribe to World Stock Market in Telegram.