BTC/USD
Yesterday the bulls tried to break through to the 100% fibo level (64895.22 USD). Already at the end of the day, the pair crossed the maximum of the last week and marked a new monthly maximum in the region of 64500.00 USD.
During the night, trading volumes decreased, and the absolute maximum remained in the out-of-reach zone. As of this morning, the bitcoin price has rolled back below the 64,000.00 USD mark.
In the first half of the day, the pullback may continue, but it seems that the bulls intend today to break through the 100% Fibonacci level and renew the historical maximum of the Bitcoin price. As we already predicted, a breakout could be in the area of ​​the 66000.00 USD mark.
ETH / USD
Yesterday Ethereum price consolidated at 3800.00 USD. The positive dynamics of the cryptocurrency flagship did not allow the bears to increase the onslaught and significantly squeeze the price of ether. The daily low was fixed at 3750.00 USD.
The ETH / USD pair recovered significantly tonight and tested the level of 3900.00 USD. After a slight pullback, growth is expected to continue to the psychological level of 4000.00 USD.
XRP/USD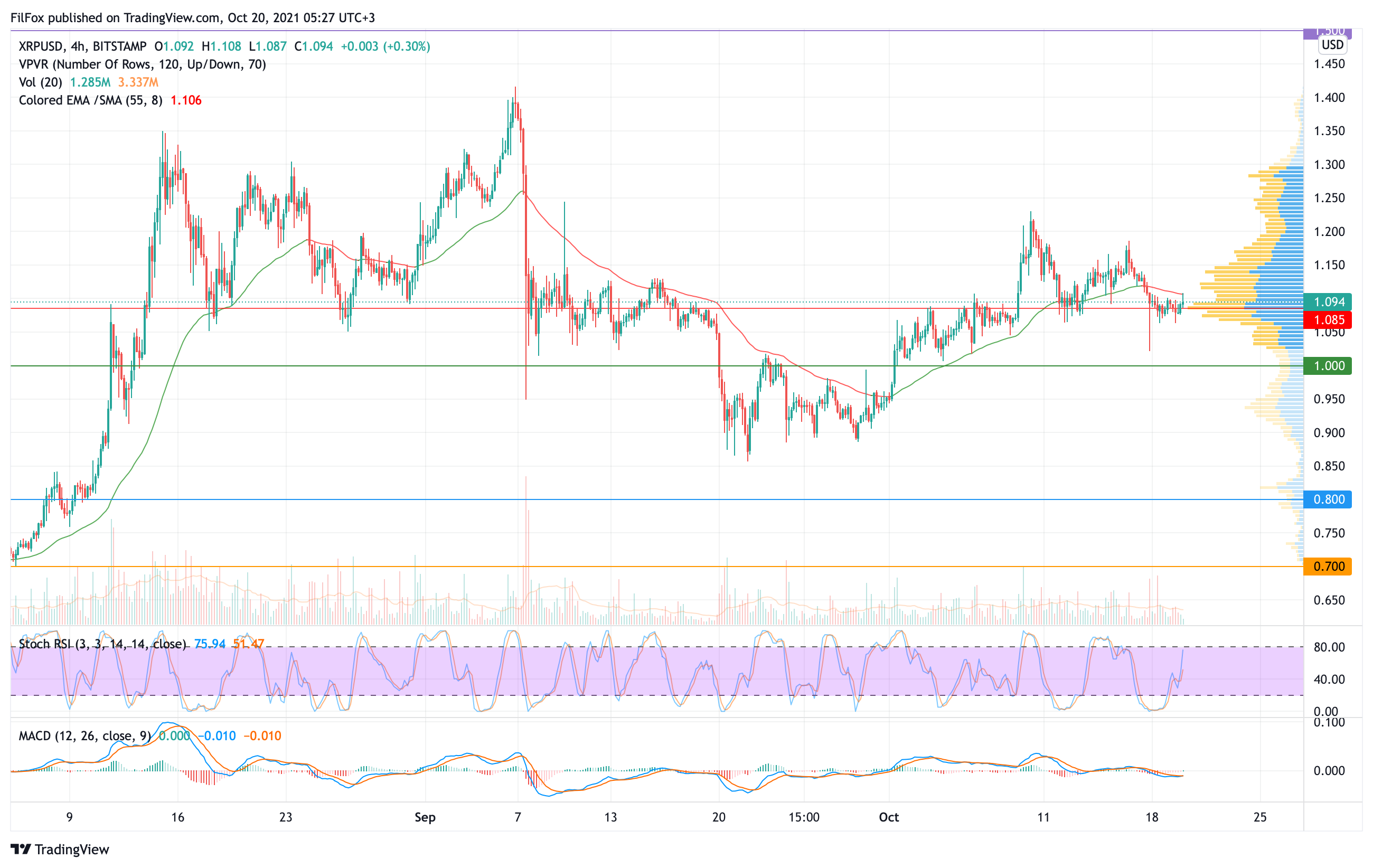 Yesterday XRP price continued to consolidate in a narrow sideways range on the POC line (1.085 USD). Tonight, on small volumes, buyers pierced the upper border of the range (1.105 USD) and marked a weekly high at 1.108 USD.
Growth is expected to continue today. If the price consolidates above the four-hour EMA55, then in the near future the pair will test the resistance of 1,200 USD.
* All prices are based on BitStamp data
Stay in touch! Subscribe to World Stock Market in Telegram.