Android 12, 5000 mAh, OLED screen, 50 MP and 5 years of updates. Revealed the characteristics of smartphones Google Pixel 6 and Pixel 6 Pro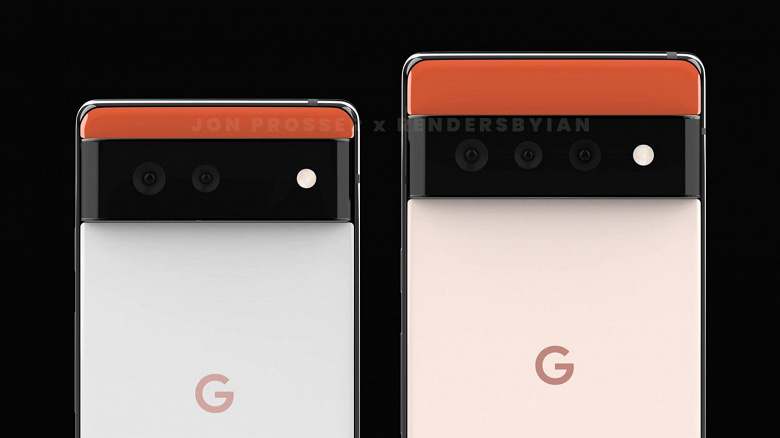 The source, who first published the renders of the promising smartphones Google Pixel 6 and Pixel 6 Pro (they were subsequently confirmed by the images of the cases), revealed the characteristics of these smartphones. As previously anticipated, both models will be built on Google's own single-chip platform. The performance is rumored to match that of the Snapdragon 870 SoC. Both smartphones will also receive a Wi-Fi 6E wireless adapter and 5G support.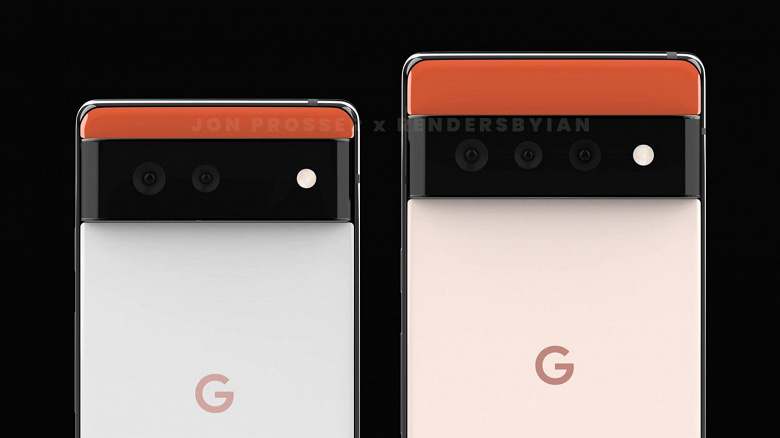 The base model of the series (Pixel 6 aka Oriel) is equipped with a 6.4-inch AMOLED screen, 8 GB of RAM and 128 or 256 GB of flash memory. The front camera has a resolution of 8 megapixels, the main one is represented by two sensors – a resolution of 50 and 12 megapixels. The lenses are respectively wide-angle and ultra-wide-angle. A 4614 mAh battery is also assigned to this model.
The specs of the Pixel 6 Pro (codenamed Raven) look more interesting. So, the amount of RAM was 12 GB, the amount of built-in flash memory – 128, 256 or 512 GB. The battery capacity is 5000 mAh. The POLED (Plastic OLED) screen is characterized by a 6.71-inch diagonal. The front camera is 12-megapixel, and the main one uses sensors with a resolution of 50 megapixels, 48 ​​megapixels (with a telephoto lens) and 12 megapixels (with an ultra-wide-angle lens).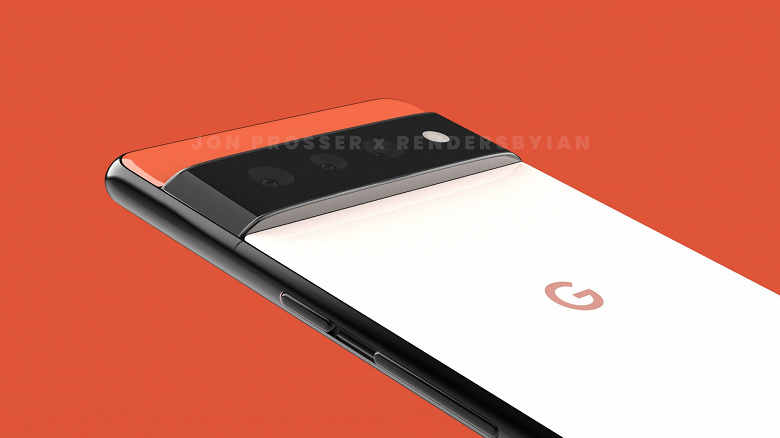 Google Pixel 6 and Pixel 6 Pro will be the first smartphones with Android 12. But even more interesting is another thing: according to the source, Google will update these models within 5 years! That is, in theory, over time, they should receive Android 16, and for the last fifth year they will receive only security updates. This software support is already comparable to Apple's software support for its smartphones.
The Pixel 6 and Pixel 6 Pro are far from release yet. The official premiere is expected no earlier than October, sales will start a couple of weeks after it.
.