Lenovo has announced the Xiaoxin 520 Chocolate Smart Projector with a compact body and 860 ANSI lumens of brightness.
The Lenovo Xiaoxin 520 Chocolate projector looks like a TV box and will be available in black and white. It will be released along with the Xiaoxin Air and Xiaoxin Pro series notebooks, the specifications of which are already known.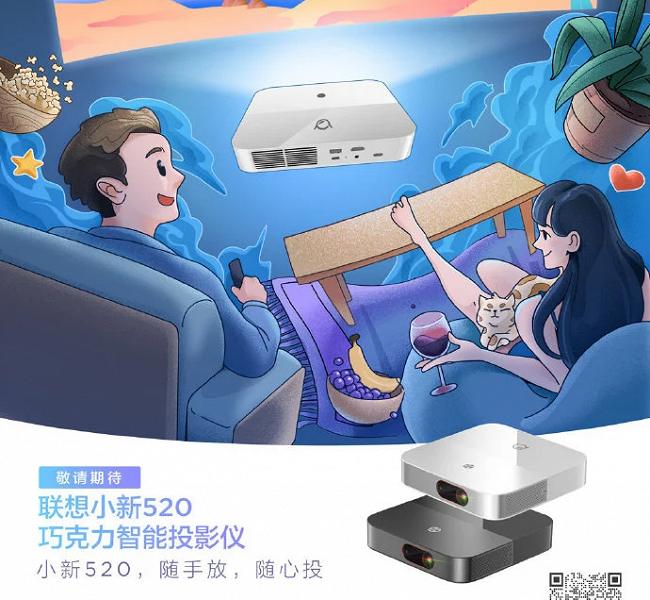 The Lenovo Xiaoxon Air 2022 series will be available in 14-inch and 15-inch screen sizes, as well as Intel Core i5-1240P or AMD Ryzen 5 6600HS/Ryzen 7 6500HS processors. The Air 2022 series will offer 1080p and 1400p screens with support for 60Hz refresh rates. The laptop will receive USB Type-C ports and an HDMI port.
The Lenovo Xiaoxin Pro 2022 series will be presented with 14-inch and 16-inch screens. Users will be able to choose between Intel Core i5-12500H/i7-12700H and AMD Ryzen 5 6600H/Ryzen 7 6800H. The 14-inch version will have a resolution of 2.8K, while the 16-inch version will have a resolution of 2.5K. Both will support 120Hz refresh rates. Models with Intel processors will support 2 Thunderbolt 4 ports, while models with Ryzen processors will have 2 USB-C ports.
Source: ixbt