Another restaurant from the Troigrois family has arrived to shine in Rio de Janeiro. This time, it is not the father Claude but the son Thomas who is the protagonist of the endeavor. He opened in Ipanema, on Rua Joana Angélica (next to Mäska) the already popular Toto — pronounced totô, his childhood nickname.
With recipes from various nationalities, the address conceptually resembles a modern bistro. It has an informal atmosphere, tables close together and reasonable prices by Rio's South Zone standards.
Two starters to share that have already won over customers are the roast rib gyozas dipped in ponzu sauce (R$30) and the portion of chicken hearts in oyster and chili sauce (R$46).
The list of main dishes, with 12 suggestions, is even more appetizing. It includes, for example, a magnificent breaded pork prime rib with mayonnaise salad and boiled egg (R$ 88), pappardelle covered in vigorous beef ragu (R$ 66) and rib rice with sesame paste aïoli (R$ $82).
In the two visits made, two dishes stood out. With a great texture, very moist, the chicken with mushrooms and broccoli (R$ 86) is valued for a great reduction in the roast sauce with nam pla and tomato sauce.
The super classic filet mignon au poivre (R$ 98), with a pinkish point and a sauce full of flavor, is also beautiful. Instead of normal fries, the dish comes with a different fries — made with orange sweet potatoes, with a darker appearance (it even looks burnt, but it's not!).
To sweeten things up, in the end, the Basque pie with salted caramel (R$ 32) goes well. Good news: anyone who orders two drinks is exempt from the corkage fee.
On the top floor of Toto, Oseille will open, an intimate restaurant focused on tasting menus, also run by Thomas Troisgros.
Toto: Rua Joana Angélica, 155, Ipanema, Rio de Janeiro – RJ / Tel.: (21) 3854-1819 / WhatsApp: (21) 9-7621-4097 / Opening hours: Monday to Sunday, from 12pm to midnight.
The texts published by Insiders and Columnists do not necessarily reflect the opinion of CNN Viagem & Gastronomia.
Fabio Wright
Journalist from São Paulo who travels weekly between São Paulo and Rio, has written about gastronomy for major publications, such as Veja São Paulo, O Estado de S. Paulo and Época São Paulo. In the last ten years, he has visited eighteen countries in search of good places to eat, drink, party and enjoy bohemia. Also share your discoveries on the website and Instagram Taste and Fly.


Source: CNN Brasil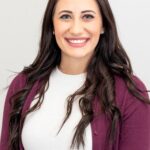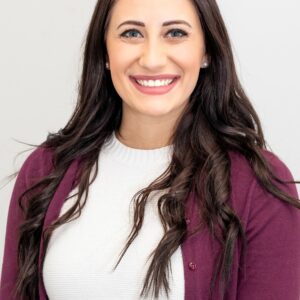 Johanna Foster is an expert opinion writer with over 7 years of experience. She has a reputation for delivering insightful and thought-provoking articles on a variety of subjects. Her work can be found on some of the top online news websites, and she is currently lending her voice to the world stock market.