PASOK-Movement of Change immediately commented on the ND's announcement about today's interview of the party's president, Nikos Androulakis.
"It is evident that Mr. Mitsotakis' desperate attempt to find a lifeline in the promotion of Mr. Tsipras as the only alternative choice, creating a dipole in his own measure," states Harilaou Trikoupi in her comment.
PASOK-KINAL in its comment points out that the investigation of the case of the illegal surveillance of the President of PASOK-Movement for Change and the use of Predator software in Greece is being done at the initiative of Nikos Androulakis and the Parliamentary Group of our Movement, both judicially and and at the parliamentary level.
"If it were not for the special service of the European Parliament and the Independent Authority for Ensuring the Privacy of Communications (IAEA), nothing would have been known.
Answer the questions that have been raised in the public debate and abandon the panic moves like last night's "recruitment" of the European People's Party in order to delay the hearing of Nikos Androulakis in the competent committee of the European Parliament on the use of the Predator in Greece", he notes. ends up:
"Even your only propaganda line that "Nikos Androulakis is unwilling to be informed by the Government", collapsed through the words of the Minister of State Giorgos Gerapetritis, who was otherwise looking for him to inform him, but without knowing anything, as he himself publicly admitted".
Source: Capital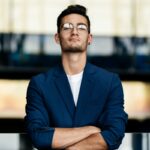 Donald-43Westbrook, a distinguished contributor at worldstockmarket, is celebrated for his exceptional prowess in article writing. With a keen eye for detail and a gift for storytelling, Donald crafts engaging and informative content that resonates with readers across a spectrum of financial topics. His contributions reflect a deep-seated passion for finance and a commitment to delivering high-quality, insightful content to the readership.