Antonio Villar (1954) is Professor of Economics at the Pablo de Olavide University of Seville, Doctor of Economics from the University of Alicante and Doctor of Philosophy from the University of Oxford. He affirms that this crisis has exposed the health system and structural weaknesses that "will have to be faced." On the impact on education and as a collaborator of the OECD in the PISA report, he advocates guaranteeing everyone's access to the internet to avoid "digital poverty".
Tell me how do you think we are going to get out of this economic crisis? Will it be deeper but less lasting than the great financial crisis of 2008?
From the point of view of employment and economic growth, I believe this crisis will be deeper and shorter than the financial crisis of 2008, as long as there are no surprises with the mutations of the virus, the rapid availability of vaccines, and avoid outbreaks by lifting restrictions ahead of time. From another point of view, the impact of the crisis will be deeper and more prolonged than the previous crisis, because it has revealed structural weaknesses that will have to be addressed and has introduced changes that will not be reversible. The shortage of essential material to combat the pandemic in the first phase (masks, respirators, protective equipment) has shown that globalization implies risks that perhaps we have not taken sufficiently into account. He has also made it clear that our healthcare system was not the best in the world, as we insisted on telling ourselves (something that already happened with the financial system in 2008). It was clearly revealed how scientific research is the key to responding to unexpected shocks. But in Spain we have been neglecting for decades in the development of investment: we have invested much less than the neighboring countries for decades, with governments of all kinds. And some of the responses we have given to combat the pandemic are going to become standard. In particular the extension of digital to the world of education and work. Recently The Economist has published an interesting article pointing out 20 things that will be different forever in our world starting this year.
As a researcher you distinguish between the concepts of economic poverty and human capital poverty. Can you explain to me how this last indicator is measured and to what extent the decline is greater or less in Andalusia with the pandemic?
Human capital is a concept that we all understand more or less what it refers to, but it does not have a very precise definition and we can only measure it roughly (it is something like a table, we all know what it is, but It is not easy to define it in such a way that a computer understands it: there are them with different number of legs, high, low, intermediate, working, ornamental, round, square, rectangular …). Years of training and the quality of training received are the variables traditionally associated with its measurement (average years of schooling, PISA results, percentage of the working population with university studies, etc.). But once we dig a little deeper things get more complex. The data that we are beginning to have on the employment of university students indicates that there are large differences by type of degree, so that "being a university" is an investment with very different returns depending on the specialty. On the other hand, at present there is a strong change in the capacities demanded by the productive sector in response to the needs derived from technological change, of what is called the IV Industrial Revolution. This implies that human capital can suffer a rapid obsolescence, if continuous training mechanisms are not articulated, increasing the polarization process in the world of work that has been observed in recent years.
You have been part of the working group that produces the OECD PISA reports. Do you think the pandemic will leave a mark on the Covid generation? Especially because of the gaps arising from the suspension of the course last year and the inconveniences of blended teaching.
As for what effect it will have on the average training of students who have been affected by interruptions in face-to-face classes, I do not have data that would allow me to say anything very specific. My impression is that it will not be very important. But I am afraid it is going to be important in terms of differential effects. Virtual classes require minimal technical means (the smallest and easiest problem to solve), some environmental conditions (one's own space, a family that collaborates) and some study habits (interest s and work discipline) that are going to make big differences. So I would say that the mean is going to change little, but the differences between students are going to widen substantially. It is something that the authorities should take into account to compensate for the effects of those socio-cultural differences that widen the gap by family origin.
Will we get to know with data the cost of the digital divide in this pandemic?
I like to look at it on the positive side. It has become so clear that the digital world is essential that I am confident that the concern to guarantee a minimum of access to digital capabilities will enter the political agenda. For example, just as people speak of "energy poverty" and subsidize energy to families who cannot afford it, the idea of ​​"digital poverty" should be introduced and Internet access guaranteed to all.
The adaptation by the urgent route to online teaching has somehow revolutionized the work system in institutes and universities mainly. Do you think it is positive or will it be a circumstantial change?
I think it is positive and that it will last. For researchers, congresses and visits to departments and research centers have been the way to be in contact and develop collaboration. I doubt that these mass congresses will have the frequency and relevance of before. Also when students discover that they can have great teacher classes, they may be less content with having to deal with their turn and become more demanding. Perhaps a student from a modest family no longer has to be condemned to study in the province in which he lives.
Last year there was a rise in academic results throughout Spain, which suggests that the hand has been passed in the evaluation of students. Do you think it was inevitable or is it a makeup of the administration to hide the disaster?
It seems to me an absolutely minor thing. With people dying by the thousands and society paralyzed, that the average grades have been higher, frankly I don't care. Because it is something like measuring with another scale. I am quite averse to conspiracy theories, so I do not believe this is an action promoted by any authority. Rather, it may be the result of a certain spontaneous solidarity with the situation the students experience. As long as it's confined to this course, I don't think it's something to worry about much. The people who have to do so will already make the relevant discounts when evaluating the files.
How much is this crisis going to cost Andalusia in terms of convergence given its dependence on tourism?
I don't know. I think that, just as the sinking has been very violent, if the vaccines go at a sufficient rate, the recovery can also be very fast. I doubt that one year will change the vacation habits of the population too much. This does not exclude that many companies and individuals will suffer serious consequences along the way, and that perhaps those who lose now are not the same as those who win tomorrow. Something that would have to be taken into account.
Reality has shown us that the change in the production model that has been announced so much has never occurred. Do you trust that the momentum of Next Generation funds and, ultimately, the experience of this crisis will really force us to move towards a less unstable employment model?
No, there has been no change in the production model, among other things because that is easier to preach than to implement. To be able to do this requires a plan, political courage and an articulation of measures that I have not seen so far. Frankly, I don't know and I'm not very optimistic. It does not seem to me that we have a very coherent government with shared ideas about the basic needs of our country. One might think that this is a good opportunity to take a leap in research and development and better align ourselves with the countries around us. But of course, if we already have universities and research to begin with, each one on their own, in two different ministries … Well, that does not generate much confidence. And seeing what has been done so far, well, I'm not optimistic. And as for the labor market, I am even less so, because there what we see is not lack of coordination but antithetical visions. I trust that relevant things will be done in what is easier, infrastructure or sustainable energy, but in terms of human capital and institutional redesign (a great pending issue), the truth is that I have many doubts .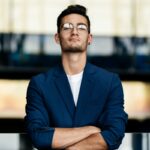 Donald-43Westbrook, a distinguished contributor at worldstockmarket, is celebrated for his exceptional prowess in article writing. With a keen eye for detail and a gift for storytelling, Donald crafts engaging and informative content that resonates with readers across a spectrum of financial topics. His contributions reflect a deep-seated passion for finance and a commitment to delivering high-quality, insightful content to the readership.