- Article Top Advertisement -
According to Bloomberg, Apple is working on a more affordable version of mixed reality (MR) glasses. Previous rumors have indicated that the Cupertinos are developing a flagship mixed reality device costing around $3,000, which is double the price of the Meta Quest Pro headset launched last year. Such a high cost is due to the use of the latest 4K displays, more than a dozen cameras and sensors to determine the direction of view, as well as an "adult" Apple M2 processor and a special chip for processing visual effects. However, sources say that the company's engineers encountered certain technical difficulties, so they switched their attention to a more affordable version of the glasses.
- Article Inline Advertisement 1-
In terms of price, the new device will be closer to the Quest Pro, since it uses cheaper components. Most likely, such glasses will be equipped with lower resolution displays, fewer cameras and sensors, as well as a less powerful processor. In addition, Apple can do without components that automatically adjust to the view, and instead leave this setting to users. There is also speculation that budget mixed reality glasses will lack a special H2 wireless chip that will allow the device to be paired with AirPods. An earlier Bloomberg article claimed that the company is developing its own chip to replace Broadcom.
Sources say the cheaper mixed reality headset is in the very early stages of development and Apple has yet to prototype it. Most of the company's 1,000-strong development team is working on two devices at the same time. The launch of a more important product – "light glasses" – has been postponed until 2025. Initially, they were planned to be released in 2023. As planned by Apple, these glasses could replace the iPhone to some extent – users would see incoming messages and notifications, get directions on the map, make calls and take photos.
Source: Trash Box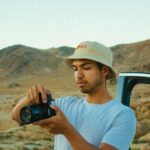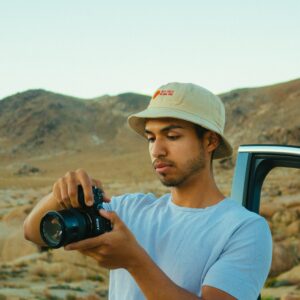 Charles Grill is a tech-savvy writer with over 3 years of experience in the field. He writes on a variety of technology-related topics and has a strong focus on the latest advancements in the industry. He is connected with several online news websites and is currently contributing to a technology-focused platform.
- Article Bottom Advertisement -