A Apple officially launched, this Monday (18), the operating systems iOS 17, for iPhones and iPadOS17, for iPads.
Updates started to appear available progressively from 2pm (Brasília time).
See also: There was no technical reason for the iPhone 15 not to adopt a USB-C input, says expert
Users can check whether iOS 17 is now available for download and installation in the "Settings" app on their device, in the "Software Update" section within the "General" tab.
Find out which iPhones and iPads are compatible
iPhones that can update to iOS 17
iPhone 15
iPhone 15 Plus
iPhone 15 Pro
iPhone 15 Pro Max
iPhone 14
iPhone 14 Plus
iPhone 14 Pro
iPhone 14 Pro Max
iPhone 13
iPhone 13 mini
iPhone 13 Pro
iPhone 13 Pro Max
iPhone 12
iPhone 12 mini
iPhone 12 Pro
iPhone 12 Pro Max
iPhone 11
iPhone 11 Pro
iPhone 11 Pro Max
iPhone XS
iPhone XS Max
iPhone XR
iPhone SE (2nd generation or later)
iPads that can update to iPadOS17
12.9-inch iPad Pro (2nd generation and later)
10.5-inch iPad Pro
11-inch iPad Pro (1st generation and later)
iPad Air (3rd generation and later)
iPad (6th generation and later)
iPad mini (5th generation and later)
What's new in iOS 17
According to Apple, iOS 17, announced in early June and released this Monday (18), "improves communication in the Phone, FaceTime and Messages apps, makes sharing using AirDrop even easier, and offers faster text input. intelligent, which makes typing faster and more accurate".
"iOS 17 also introduces new experiences with Diary, an app that encourages the practice of gratitude, and On Hold, a new way to see quick information when your iPhone is docked and charging," he adds.
Apple highlighted that the features will not be completely available this Monday, but may appear to users throughout the year.
News for calls
"Contact Poster"
One of the new features introduced by iOS 17 is the "contact poster".
In the "Phone" app, users will be able to customize a photo that will be displayed while someone waits for you to answer a call.
"You can also choose beautiful effects for photos or Memoji, as well as typography and colors for fonts that don't go unnoticed. The Contact Poster feature will also be available for third-party calling apps," Apple said.
"Live Voicemail"
Another new feature is "Live Voicemail". Messages left on iPhone voicemail will be automatically transcribed in real time.
This way, when someone leaves a message, it will appear in writing on the smartphone's screen, "giving the user the opportunity to answer the call while the message is being recorded," Apple said.
FaceTime with Messages
With iOS 17, when you FaceTime someone who is unavailable, you will be able to record a voice or video message for the person to view later.
"FaceTime calls are also more expressive with reactions like hearts, balloons, fireworks, laser beams, rain and more. The new effects can be activated with simple gestures, and third-party video calling apps can also take advantage of them," Apple said.
What's new in messages
Apple's native messaging app gained new features, such as the ability to create stickers directly from photos in the gallery.
Furthermore, the buttons for taking a photo, sending a video, recording audio or sharing your location, for example, have been condensed into a single menu.
Additionally, in iOS 17, autocorrect received an update, which promises to improve users' typing experience and accuracy.
"Arrived well?"
Another new feature for iMessage is the "Did you arrive well?" feature. With it, the user will be able to notify a close person or family member when they arrive at a destination.
"If you stop along the way, it sends a message. If there is no response, the feature shares useful information with your chosen party, such as your location, battery level, and the status of your iPhone's cellular network service. All information sent is end-to-end encrypted," Apple said.
What's new in AirDrop
With iOS 17, users will be able to access new sharing modes through AirDrop technology.
With "NameDrop", you can send contact information to another iPhone or Apple Watch.
"With the same gesture, users can also share content or launch SharePlay to listen to music, watch a movie, or play games together when they are physically close," Apple said.
Using "SharePlay" it will also be possible to bring your iPhone closer to your friend's to watch movies or listen to music at the same time.
"Diary" App
The "Diary" app is one of the features that should appear for users throughout the year in iOS 17.
According to Apple, the app will use machine learning to make personalized suggestions for photos, people, places, workouts and more to capture the user's day.
With the records, it will be possible to write down memories for each day.
"Journal prompts are created on your iPhone using on-device processing. You control the types of information you want to include. With the ability to lock your journal and iCloud sync using end-to-end encryption, your entries stay up to date and no one but you has access to your data, not even Apple," the company said.
Source: CNN Brasil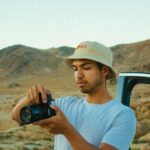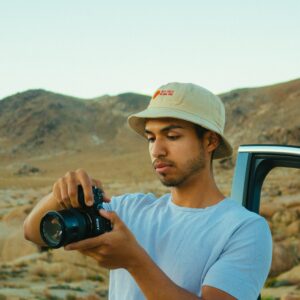 Charles Grill is a tech-savvy writer with over 3 years of experience in the field. He writes on a variety of technology-related topics and has a strong focus on the latest advancements in the industry. He is connected with several online news websites and is currently contributing to a technology-focused platform.