Apple Towel Max for $ 999 and Apple Wash Cloth for $ 99. Apple continues to troll for its screen napkin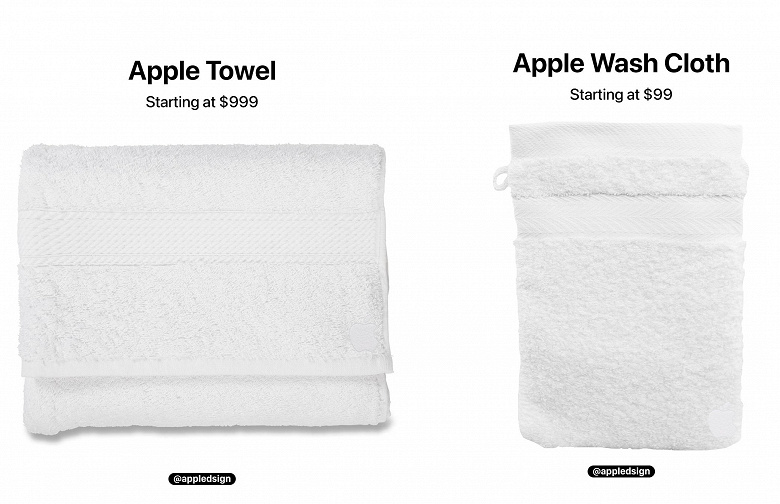 A technical designer under the nickname Appledsign, who often uploads concept art of new Apple devices, amused the Internet community by publishing images of the next new products from the Cupertino company.
There are also rumors that Apple is working on an Apple Towel Max the size of a beach towel! I can not wait!

Appledsign
Clearly this is Apple's trolling about the $ 20 screen wiper. The designer believes that Apple may well be selling the Apple Towel Max Beach Towel for $ 999. Well, such a high price can be explained by the use of advanced technologies and excellent quality of the fabric.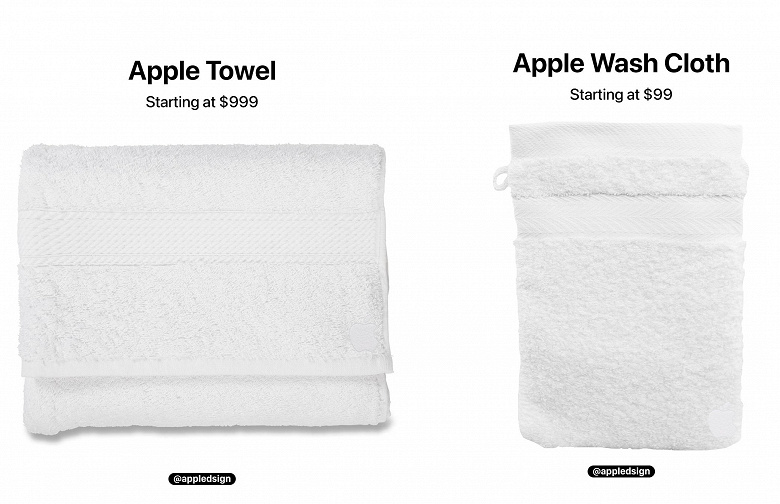 If you find the large Apple Towel Max too expensive, you might want to check out the $ 99 Apple Wash Cloth.
Recall that users ridiculed Apple and its concern for the environment for packaging an expensive napkin.
.