It happens to every gym-goer at some point. You're getting ready to hit the gym or start using some equipment and suddenly you feel stressed and anxious.
Maybe it's because of what you're wearing, lack of fitness, or uncertainty about how a group class will work. These negative feelings — dubbed "gymtimidation," a term related to the shame of going to the gym — are real and can prevent you from reaching your fitness goals. This is a real problem, experts say.
There is a lot of evidence that being physically fit is critical to preventing chronic disease and death. Staying active also helps you sleep better, reach or maintain a healthy weight, and control your blood pressure.
What's more, exercise is a powerful force in combating stress, anxiety, and depression—a real irony when it comes to the issue of gym bullying.
"Gym anxiety affects people young and old, men and women," says Brookelyn Suddell, director of group fitness strategy and development at Crunch Fitness in New York City. "It affects people of all ethnicities and races, and of all ability levels, although its frequency and intensity vary from person to person."
Gym-shaming is definitely common, though few people talk about it, says Erin Nitschke, a certified health coach.
"Anyone who is new to the gym environment, has concerns about body image or body dissatisfaction, or is generally uncomfortable in crowded spaces can experience this," said Nitschke, director of the Laramie County Community Science Program. College in Cheyenne, Wyoming.
SEE ALSO – Medical Correspondent: What is the impact of physical exercise on mental health?
Anxiety about working out in a gym can also be attributed to the fact that the gym is actually a unique environment, Suddell said.
While people go to a coffee shop for a cup of coffee or to the movies to be entertained, people go to the gym for a variety of reasons. Gym-goers may attend for health benefits, for example to address a health problem, to achieve a specific athletic goal, or for social acceptance and respect.
"So you have all these people close to each other, all coming for their own reasons, but we don't know what their motives are," Suddell said.
This ambiguity can leave you feeling judged or inadequate, especially if you aren't able to achieve what others can or aren't sure how to use a piece of equipment.
Feelings of self-doubt and fear of others' opinions may be some of the factors behind the popularity of exercise videos for shy girls on TikTok, which together have amassed over 530 million views. One viewer posted this common sentiment: "I want to do this so bad, but I get the worst anxiety that someone will judge me."
Fighting gym bullying
There are several ways to try and make going to the gym more enjoyable. But first you need to pinpoint exactly what's making you uncomfortable, according to Nitschke.
One way to do this is to ponder a few simple questions: How would I describe my concerns about the gym? What are my main fears? What would help boost my confidence in the gym and help me feel like I belong?
Once you've identified your fears and concerns, see if one or more of these options, shared by Nitschke and Suddell, help alleviate them.
search options
Gyms come in many shapes and sizes. Small boutiques or women-only gyms might be just what you need to boost your confidence. Or you may prefer a large facility with numerous classes and equipment to choose from. Pay attention to the location as well. You'll want something reasonably close to work or home.
dress for success
Wear comfortable clothes that you feel good in, regardless of what styles are popular at the gym — especially if they're tight or revealing. A TikTok video of a girl described as shy suggested a baggy T-shirt and shorts. If you feel more confident in leggings and a top, this is what you should wear.
ask for guidance
Most gyms offer tours, explain how to use certain equipment, and provide information about the most popular classes and busiest times. Once armed with this knowledge, you can choose to go when it is less crowded or use equipment in more protected places. Or maybe you choose a busy but convenient time, but skip the locker room to shower at home, for example.
Working out with a friend or in a group
Some people feel less visible and more comfortable if they train with a friend or two, which also provides accountability and social support. Group classes can be another good option. If you're new, it might help to stay in the back of the room until you're comfortable with the routine.
Consider options outside the gym
If the gym just doesn't feel right for you, there's always one-on-one fitness training, online workouts and outdoor workouts like walking, running and cycling. The most important thing is not to let the feeling of being sick at the gym completely prevent you from working out.
"Fitness is for everyone," Suddell said. "It may take a little more digging, but there is something out there that will set your soul on fire. I hope no one gives up on that."
Source: CNN Brasil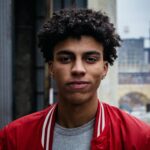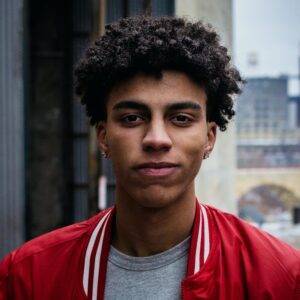 I am an experienced journalist and writer with a career in the news industry. My focus is on covering Top News stories for World Stock Market, where I provide comprehensive analysis and commentary on markets around the world. I have expertise in writing both long-form articles and shorter pieces that deliver timely, relevant updates to readers.