Argentina completed 40 years of democracy in 2023. During this period it had 11 presidents, five of which did not complete a full term.
Two of them were important in the beginning of the country's redemocratization and the last four stood out for their political aspects and social proposals.
These four, over the last 20 years, handed the country over to their successor, always with inflation worse than when they took over the government.
Timeline of Argentine presidents
Alberto Fernández (Current – ​​from 2019 until December 10, 2023)
The current president of Argentina was elected with former president Cristina Kirchner as his vice president. Currently they are the greatest exponents of the left-wing movement started by her ex-husband, Kirchnerism.
Fernández is linked to this movement and, consequently, to Peronism. Both sides are left-wing, progressive and defenders of democracy.
Kirchnerism implemented several social policies in Argentina, which today are strongly criticized by the right and by candidate Javier Milei (extreme right).
Despite being able to run for reelection, Fernández announced a long time ago that he would not do so.
During his government, the country faced many problems including the Covid-19 pandemic, one of the worst droughts ever recorded and an exorbitant increase in inflation, which reached 142.7% per year last week.
In the last 20 years, all Argentine presidents have left office leaving inflation worse than when they took office.
Argentina is used to strong leaders who command their own political forces. This is not the case with Fernández, who presides over the coalition led by Cristina Kirchner. Another leader of the coalition is the candidate he nominated, Sergio Massa.
Mauricio Macri (2015 to 2019)
Unlike Fernández, Macri is a businessman, executive, sporting director (he presided over Boca Juniors) and engineer who represents the Argentine right.
He was the only candidate in the country's history to reach the second round as second place and, even so, turn the tide and win the election.
His victory put an end to 12 years of Kirchnerist government. He was also the first Peronist, in more than 70 years, to complete his term.
Macri tried to be re-elected, but failed. He was the first president who sought re-election and was unsuccessful.
He is linked to the candidate who came third in the first electoral round, Patricia Bullrich.
Cristina Fernández de Kirchner (2007 to 2015)
She was the first woman to occupy the Presidency of Argentina through direct voting and held the position for eight years (two terms).
She began her first term shortly after her ex-husband left office in 2007.
The main name of Kirchnerism (left-wing political trend), Cristina is a controversial name in Argentina, loved and hated by many.
Currently vice president, she was the victim of an assassination attempt in Buenos Aires at the end of 2022. The attack was only unsuccessful because the weapon used failed when fired.
In the same year, she was sentenced for corruption to six years in prison and inability to hold public office, but appealed the decision.
Néstor Kirchner (2003 to 2007)
Peronist and social democrat, he defended ideals of political sovereignty, economic independence and social justice.
He sought to be different from previous Peronist leaders. He had controversial clashes with other political or social forces and maintained the polarization of public opinion.
It gained many followers, characterizing the beginning of Kirchnerism, which is a branch of Peronism, but has support and opposition from Peronists.
In a post on social media, the current president, Alberto Fernández, paid tribute to Néstor on the day of his death: "13 years after his departure, I remember my friend Néstor Kirchner, the man who, with his policies, convictions and strengths, transformed Argentina."
Kirchner sought to increase integration between Latin American countries, tried to strengthen Mercosur and improved external relations with Brazil.
He also tried to remain an intermediary between Brazil and Venezuela, as he considered the Brazilian Luiz Inácio Lula da Silva (PT) too conservative, and the Venezuelan Hugo Chávez too anti-American. He also worked with Fidel Castro of Cuba and Evo Morales of Bolivia.
From 1999 to 2003
The four-year period had five different presidents in Argentina. None of them were Peronists.
Eduardo Duhalde (2002 to 2003 – for a year of 143 days)
Eduardo Camaño (2001 to 2002 – for three days)
Adolfo Rodrígues Saá (seven days in 2001 – for seven days)
Ramón Puerta (two days in 2001 – for two days)
Fernando de La Rúa (1999 to 2001 – for two years and 11 days)
Carlos Menem (1989 to 1999)
He identified himself as a Peronist, but pursued economically liberal policies. He was a strong political leader, having many followers, in what became known as Menemism.
He was the second president elected after the period of military dictatorship. His party, Justicialista (the main party of Peronism), was divided into two sides and he stood out as the main leader at the time.
Raúl Alfosín (1983 to 1989)
First president after the military dictatorship that deposed Isabelita Perón from the Presidency of Argentina in 1976.
He denounced several crimes committed during the dictatorial period and, as a lawyer, filed several requests for habeas corpus for victims of forced disappearances under the civil-military government. He also denounced the crimes committed by military dictatorships in other countries.
*Published by Pedro Jordão, with information from CNN Spanish
Source: CNN Brasil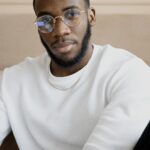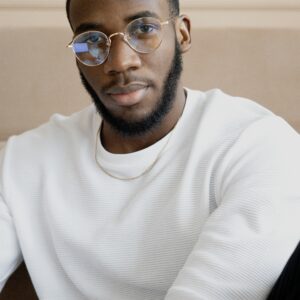 Bruce Belcher is a seasoned author with over 5 years of experience in world news. He writes for online news websites and provides in-depth analysis on the world stock market. Bruce is known for his insightful perspectives and commitment to keeping the public informed.