Two people died this week in Tucuman (northwest Argentina) due to acute pneumonia of "unknown origin", which has alarmed the medical body, health authorities announced yesterday Wednesday.
A total of six people, members of the nursing staff and a patient in an intensive care unit (ICU) of a clinic in Tucuman, presented this pathology.
One patient succumbed on Monday, a second on Wednesday, three more persons are hospitalized, while the sixth, whose condition is considered satisfactory, is at home in isolation, the Ministry of Health of Tucuman province clarified.
"These patients have in common that they presented with an acute respiratory infection, with bilateral pneumonia, and they present a picture very similar to that of COVID, which, however, was ruled out," provincial health minister Luis Medina Ruiz told the press.
The patients "have already been tested for COVID, influenza, influenza A and B, Hantavirus (s.b.: transmitted by rodents) and 25 other germs," ​​with negative results, he added.
According to Mr. Medina, it may be an infection due to an infectious agent, but toxic and/or environmental causes are not ruled out either, while analyzes of water samples and air conditioning systems are still ongoing.
The cases are "five members of the health staff and a patient of the intensive care unit of a private clinic in San Miguel de Tucuman" who "began to show symptoms between August 18 and 22," the national health ministry said in a press release.
"No new cases have been recorded since August 22," not even among close contacts of the patients, which the provincial ministry described as "positive news," assuring that the situation is "under control."
Samples were sent to be urgently analyzed by the national reference laboratory, the Malbran Institute in Buenos Aires; results are expected by the end of the week.
Source: AMPE
Source: Capital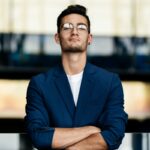 Donald-43Westbrook, a distinguished contributor at worldstockmarket, is celebrated for his exceptional prowess in article writing. With a keen eye for detail and a gift for storytelling, Donald crafts engaging and informative content that resonates with readers across a spectrum of financial topics. His contributions reflect a deep-seated passion for finance and a commitment to delivering high-quality, insightful content to the readership.