This Friday we woke up to the sad news of the unfortunate death of the naturalized Mexican Argentine singer Diego Verdaguer. The interpreter of hits like I will be back, the thief Y I love you He passed away this Thursday, January 27 at the age of 70 in Los Angeles, California, due to complications from covid-19.
The news was announced by his wife, singer Amanda Miguel, and his daughter Ana Victoria through their social networks, in which they published a statement announcing the death of the renowned singer, who had been hospitalized since December due to covid- 19.
🙏🏻🤍 #rest in peace pic.twitter.com/z8UqbP37dQ

– Diego Verdaguer (@DiegoVerdaguer) January 28, 2022
A few hours before Diego Verdaguer's death was announced, he himself published a tweet with a message for his beloved wife, in which he mentioned that the singer was the thief who stole his heart, to which she replied "I will always love you".
The singer's body will be cremated in the United States, while the ceremony will be something very private and intimate, but it was reported that a public event will be organized for all the media and supporters of Diego Verdaguer.
I will never get tired of dedicating it to you!
You are and will be the thief who stole my heart @amandamiguels ❤️ #DiegoVerdaguer #AmandaMiguel #LaLadrona #singer #singer #talented #artist #artist #music #music #musiclife #musiclove #musician #instaphoto #instagramphoto #photooftheday pic.twitter.com/PbdCMGIcCK

– Diego Verdaguer (@DiegoVerdaguer) January 28, 2022
Miguel Atilio Boccadoro Hernández, better known as Diego Verdaguer, was born in Buenos Aires, Argentina, on April 26, 1951 and began his artistic career at the age of 17 with his first solo single. far from love.
The singer and composer managed to maintain his musical career for more than 50 years, in which great successes such as Paper heart, I love you, the thief, I will be back, the turntable, I'm going to conquer you, among many more that were positioned in the first places of popularity in Mexico, the United States, Spain and Italy.
🙏🏻🤍 #rest in peace pic.twitter.com/L8gxSnK4Pb

— Amanda Miguel (@amandamiguels) January 28, 2022
In 1980, the singer settled permanently in Mexico, a country with which he was in love and to which he dedicated his album Mexican to the Pampas, nominated for two Latin Grammys. Then he continued with the disk Mexican to the Pampas 2 and ended with another live installment titled Very Mexican, of which he released two volumes.
Verdaguer met his wife when she was 18 years old and he was 24, and from their love their daughter Ana Victoria was born in 1983. The singers stood out for being one of the most established couples and in love with the artistic world. In addition, the couple founded the Diam Music label in 1987, in which they have released all their productions to date, including the most recent baby heart in 2019.
Diego Verdaguer had a successful career as a singer and composer, for which in 2019 he was recognized by the Society of Authors and Composers of Mexico (SACM) with a special medal for his 50-year career. In addition, a commemorative Mexican National Lottery ticket was issued in his honor for his anniversary.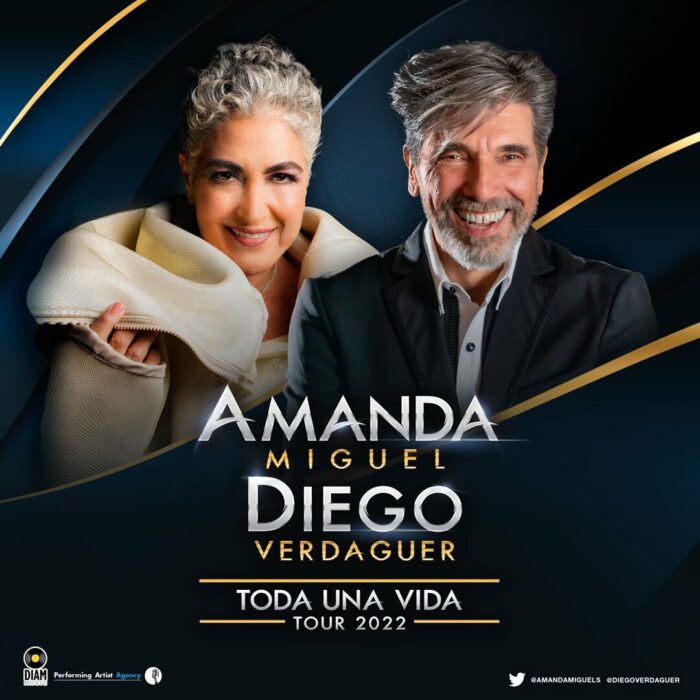 The loss of the singer-songwriter for the entire country is unfortunate, as it leaves a great void in music and in the hearts of thousands of fans that, without a doubt, they will remember him in each letter of his songs. Rest in peace, Diego Verdaguer.