A young man armed with a rifle killed three people and wounded several others in a shopping center in Copenhagen, police said, and they arrested the 22-year-old Danish suspect.
The young man was arrested without resistance after police arrived at the Fields department store, about halfway from the center of the Danish capital to its airport.
"We have three dead and several injured, three of whom are in a critical condition," Seran Thomassen, the Danish capital's police officer in charge of the investigation, told an emergency press conference.
The motive of the attacker remains unknown at this stage. According to Mr Thomassen, the 22-year-old was known to the police, but "peripherally". "He's not someone we particularly knew," he said.
The victims are a man in his forties and two youths, whose ages were not specified. No other information was given about the dead.
Copenhagen's largest hospital, Rigshospitalet, said it had admitted "a small number of patients". He hastily called more doctors and other nursing staff to their positions.
"On social networking sites we're seeing scenarios floating around that (the attacker) was racially motivated, or otherwise, but I can't say we have anything to support that at this particular time," Mr Thomassen noted.
However, police are investigating videos uploaded to social media sites showing the suspect with weapons and in one case pointing a barrel at his head, raising questions about his mental health.
Earlier, Copenhagen police said they did not rule out the possibility that the attack was a "terrorist" act. He also noted that he is assuming that the perpetrator acted alone.
Two days after the Tour de France cyclists passed through the Danish capital and scenes of jubilation, heavy police forces were deployed at the scene of the massacre and elsewhere in Copenhagen.
The shooting began around 17:30 (local time; 18:30 Greece time), causing visitors to flee in panic. There were many people in the area, mostly young men and women who intended to go later to a concert by British pop star Harry Styles, which was cancelled.
According to eyewitnesses who spoke to Danish media, the suspect tried to lure victims, for example by saying his gun was fake, to get them to come closer. "He was psychotic enough to go after people, but he wasn't running," an eyewitness told public broadcaster DR.
When the first shots rang out, about a hundred people were seen running from the mall, according to footage from various cameras. Others simply hid inside.
"Suddenly we heard gunshots, about ten, and we ran to hide in the toilets," explained Isabella, who hid in there for about two hours. "I was afraid, many were crying," he added.
"They were running for their lives"
A crisis response team has been set up, according to the mayor of Copenhagen, Sophie Hastorp Andersen, while a telephone line for psychological support has been set up.
"My daughters had gone to see Harry Styles. They called to say someone was shooting. They were in a restaurant when it happened," said Hans Christian Stolz, a 53-year-old Swede who ran frantically to the scene to find his children. "At first we thought some people were running because they had seen Harry Styles, then we realized it was people who were in a panic (…). They were running for (their) lives," added his daughter, Cassandra.
"My team and I are praying for everyone affected by the Copenhagen mall shooting. I'm shocked," the British singer said via Snapchat.
Danish Prime Minister Mette Frederiksen, for her part, emphasized that "Denmark was hit by an inhumane attack" yesterday: "People were killed. Even more were injured. Innocent families, who were shopping or had gone out to eat. Children, teenagers and adults."
"Our beautiful and usually so safe capital has changed in an instant," Ms Frederiksen added. "I want to encourage Danes to stand by each other, to support each other in this difficult time."
Queen Margrethe II of Denmark and foreign leaders expressed their condolences, as did the organizing committee of the Tour de France.
The most recent attack using firearms in Copenhagen took place on February 14 and 15, 2015, when a jihadist killed two people and wounded five others.
Yesterday's carnage in Copenhagen came days after an attack in neighboring Norway, when two people were killed by a lone gunman in Oslo.
SOURCE: AMPE
Source: Capital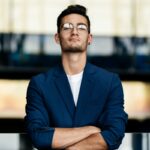 Donald-43Westbrook, a distinguished contributor at worldstockmarket, is celebrated for his exceptional prowess in article writing. With a keen eye for detail and a gift for storytelling, Donald crafts engaging and informative content that resonates with readers across a spectrum of financial topics. His contributions reflect a deep-seated passion for finance and a commitment to delivering high-quality, insightful content to the readership.