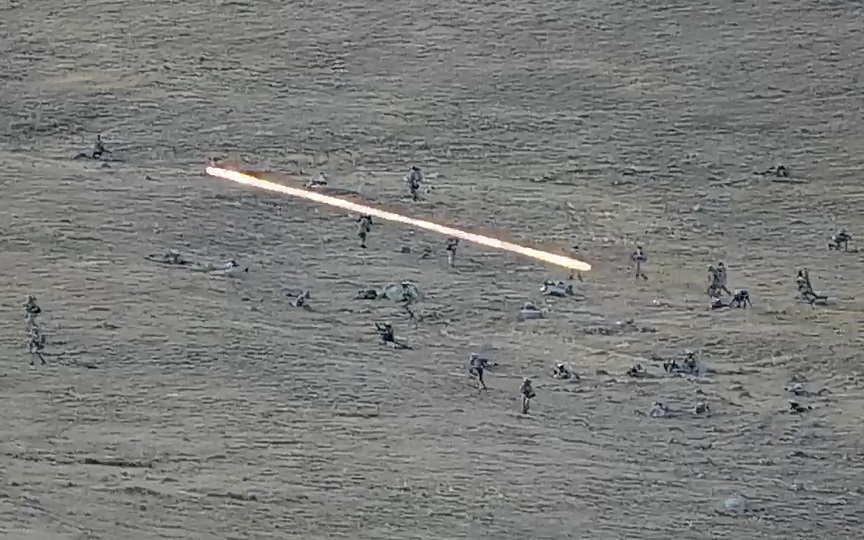 The truce agreed between is effective from Wednesday night (14/9). of Armenia and Azerbaijan, as announced by the Secretary of the Armenian Security Council, Armen Grigorian. "An agreement has been reached on ceasefirewith the mediation of the international community," Grigorian said on Armenian television, clarifying that the ceasefire came into effect at 8 pm on Wednesday.
There is no confirmation from the government of Azerbaijan about the truce agreement, the German News Agency (dpa) points out.
Armenian Prime Minister Nikol Pashinyan told parliament that more than 100 Armenian soldiers had died in the hostilities in recent days and that 50 square kilometers of Armenian territory had been captured by Azerbaijani soldiers. The Ministry of Defense of Azerbaijan announced the death of 54 of its soldiers.
Despite the cease-fire announcement, thousands of protesters took to the streets of Yerevan last night, calling for Pashinyan's resignation, accusing the Armenian prime minister of not pulling any punches on Azerbaijan.
Armenia requested the help of the Collective Security Treaty Organization (CSTO), which is led by Russia. However, with Moscow fixated on the Ukraine war, the OSCE was content to send experts to the region, whose arrival was scheduled for today.
Relations between the two former Soviet republics have been strained since 1991 over the disputed Nagorno-Karabakh enclave. The conflict over its control escalated again in autumn 2020, when a 44-day war broke out, during which Azeri forces took control of several sectors.
The war ended thanks to a peace deal brokered by Russia, but Baku and Yerevan have occasionally accused each other of ceasefire violations along the border.
Source: News Beast