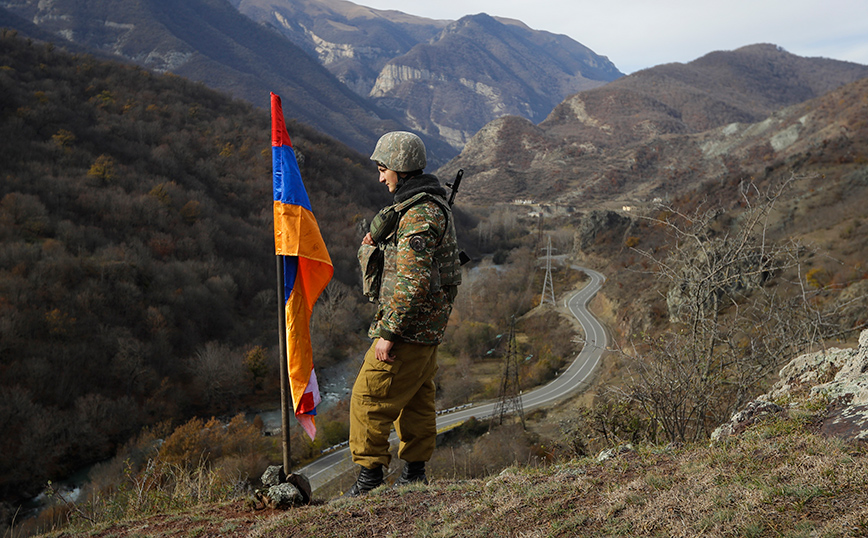 Armenian Prime Minister Nikol Pashinyan accused Thursday on the floor of the 77th General Assembly of UN Azerbaijan that committed "unspeakable horrors", one week after hostilities between the forces of the two opposing states, referring in particular to mutilations of the fallen.
Armenia's Defense Ministry today accused Azerbaijan's armed forces of opening fire on its positions of Armeniain violation of the ceasefire agreement, with Baku responding that Yerevan bombed first three border regions.
After two days of clashes, in which they were almost killed 200 soldierslast week the two countries agreed to ceasefire with the mediation of Russia in order to stop the hostilities, although tension at the border remained high. "On September 23, at 07:40 (local time, 06:40 Greek time) units of the Azeri armed forces violated the ceasefire again shooting from various positions against Armenian combat positions located in the eastern part of the Armenia-Azerbaijan border," the ministry said in a post on Facebook. Yerevan added that returned firewhile noting that there were no casualties among his forces.
For his part, his Ministry of Defense Azerbaijan reported that Armenian forces opened fire, shelling three areas on the border.
Baku announced that the armed forces of Armenia they opened fire on three areas on the border, "periodically shelling positions of the armed forces of the Azeri forces with small arms" over the course of nine hours, starting at 23:45 (local time) last Thursday night.
Azerbaijan's armed forces announced on Telegram that they had taken "adequate retaliatory measures." Moreover, earlier this week Baku had accused Yerevan of staging "provocations" along the border by firing mortars and grenades at its forces, the Athens News Agency reports.
The two countries have been in conflict for several decades over the enclave of Nagorno-Karabakh, which is historically populated by Armenians but was part of Azerbaijan during the Soviet era. After the dissolution of the Soviet Union, the two countries were involved in two wars, in the 1990s (more than 30,000 dead) and in 2020 (6,500 dead).
Source: News Beast