Each year, nearly 2 million infants are born stillborn, or one infant every 16 seconds. "A terrible tragedy for a family, a tragedy too often lived in silence, and too frequent in the whole world", deplores the UN in a report published on Thursday.
This represents almost 1.4% of births in 2019, and more than 2% of births in 27 countries, estimate the UN, Unicef, the World Bank and the World Health Organization (WHO). "Beyond these lost lives, the psychological and financial consequences are serious and lasting for women, families and society. For many of these mothers, this tragedy is not inevitable, "points out Henrietta Fore, general manager of Unicef, quoted in the press release.
The birth of a stillborn baby, or "stillbirth", refers to the death of a viable fetus either during pregnancy (death in utero) or during childbirth (death per partum). The UN report counts deaths occurring after at least 28 weeks of gestation (i.e. in the third trimester of pregnancy), in order to allow comparison between data from different countries.
Sub-Saharan Africa and South Asia, first affected
Poor countries are the most affected: while low-income or "lower-middle-income" states account for 62% of total births, 84% of stillbirths are recorded there. Sub-Saharan Africa and South Asia alone account for three-quarters of the cases.
On average, 40% of these deaths occur during childbirth. A proportion which reaches nearly 50% in sub-Saharan Africa and central and southern Asia, while it is only 6% in Europe and North America.
The causes are diverse: they can be maternal (high blood pressure, diabetes, infectious disease, trauma, hemorrhage) or linked to going beyond the term, to a knot in the umbilical cord or even to a serious fetal malformation. The majority of stillbirths could, however, be "prevented by quality surveillance, appropriate prenatal care and trained personnel".
The possibility of performing an emergency caesarean can thus decide the fate of a fetus in difficulty. Managing hypertension during pregnancy, preventing malaria, and screening for syphilis can also prevent tragedies.
"Slow" progress
Thus, despite the progress made over time – in 2000, 2.9 million stillborn babies were deplored – "progress is slow", lament the international organizations in their first report on the subject. Over the past twenty years, these deaths have declined by 2.3% per year while, at the same time, neonatal mortality (babies under one month old) fell by 2.9% per year and that of children aged 1 month to 5 years, 4.3%.
The report points out, among the "main difficulties", "the lack of investment in services" dealing with pregnancy and childbirth, as well as "in the strengthening of nurses and midwives".
Increased risk with Covid-19
But the current Covid-19 pandemic could on the contrary "worsen the situation", warns the report. "First of all, because of the massive increase in poverty caused by the global recession," explains Mark Hereward, Unicef's deputy director for data and statistics.
"The other reason is the interruption of health services, either because health professionals are reassigned" to patients affected by Covid-19, "or because people are too afraid" of catching the disease to go to the hospital or to their doctor, he adds. The current assessment could thus increase by 200,000 additional cases over a period of twelve months, if 50% of health services are no longer provided.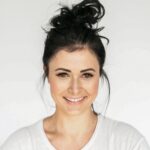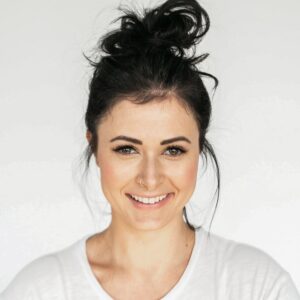 With 6 years of experience, I bring to the table captivating and informative writing in the world news category. My expertise covers a range of industries, including tourism, technology, forex and stocks. From brief social media posts to in-depth articles, I am dedicated to creating compelling content for various platforms.