A study released this Thursday (16) reveals that the percentage of homes connected to the internet in Brazil increased from 80% to 84% between 2022 and 2023. The index has remained stable since 2020.
The data is part of the TIC Households 2023 survey, by the Regional Center for Studies for the Development of the Information Society (Cetic.br). According to the entity, the increase was driven by increased connectivity in homes in classes C and DE.
The survey shows that the most significant advances were in households in classes C (from 87% in 2022 to 91% in 2023) and DE (from 60% to 67%).
Considering the total number of people who do not use the network, the number fell from 36 million to 29 million from last year to this year – a drop of almost 20%.
Among people who do not access the internet, 24 million are in urban areas, 17 million declare themselves black or mixed race and 17 million belong to classes DE, which points to a digital divide in the country's urban peripheries. Still in this group, 24 million have completed primary education, and 16 million are aged 60 or over, exceeding the total number of non-users in other age groups.
"Despite the decline, the number of disconnected Brazilians is still worrying, as many activities and services are available exclusively or preferably online. Not having access to the Internet can mean being excluded from numerous opportunities", assesses Alexandre Barbosa, manager of Cetic.br|NIC.br.
Research also shows that:
Almost 100% of users who access the internet via cell phone are aged 10 or over; This remains the most used device for this purpose
Connection via computer remained stable, at 42%
41% said they use both devices (cell phone and computer)
Among people who have a cell phone, 60% have a prepaid plan and 36% have a postpaid plan
Connection type
Around 97% of class A users use the internet via both Wi-Fi and the mobile network, while in classes DE, 36% access it exclusively via Wi-Fi and 11% only via the mobile network.
"This year, we once again observed an increase in connectivity in the country, but TIC Domicílios also shows that the quality of access is still unequal among the population, which restricts the development of digital skills and the full enjoyment of the benefits that the Internet has to offer", says Barbosa.
Access to culture via the internet
The consumption of podcasts has increased the most in recent years in the country. According to the study, 29% of Brazilians aged 10 or over listened to this type of content in 2023, an increase of 7 percentage points compared to 2021 (22%) and 19 percentage points compared to 2019 (10%).
Around 29% of individuals said they had listened to Brazilian podcasts, while only 7% listened to foreign podcasts, reversing the logic that predominates in the case of films and series.
The survey showed that people watching videos through subscription services increased by 7 percentage points, rising from 38% in 2021 to 45% in 2023. Video sharing websites or apps remain the main access platforms to this type of content on the Internet, used by 54% of those who watched videos online.
Videos with music (50%) and news (48%) were the topics most mentioned by users, and videos of religious events or programs (34%) had an increase of 7 percentage points compared to 2021.
Source: CNN Brasil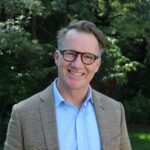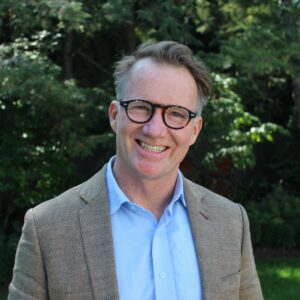 I'm James Harper, a highly experienced and accomplished news writer for World Stock Market. I have been writing in the Politics section of the website for over five years, providing readers with up-to-date and insightful information about current events in politics. My work is widely read and respected by many industry professionals as well as laymen.