At the end of last year, it became known about the launch of a funny robot dog on the streets of Moscow, which will detect violations for the State Inspectorate for Real Estate. Now it became known how the project is progressing.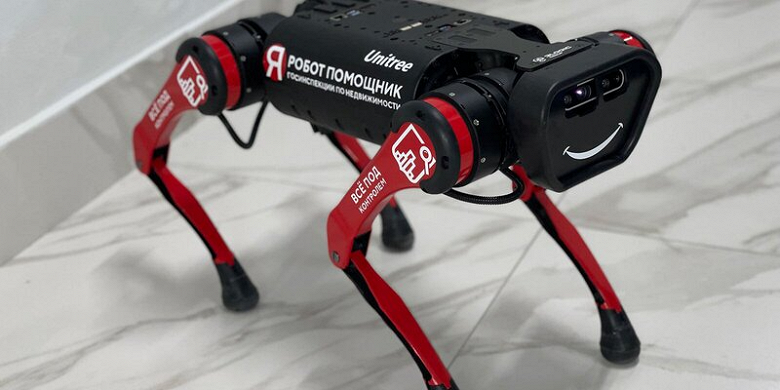 The Moscow authorities announced that a vote has begun in Active Citizen, the participants of which choose a name for a robot dog. Users can support one of four name options: Artie, Electronic, SmartGIN, or Hertz. The participants' own proposals are also accepted.
The head of the State Inspectorate for Real Estate, Ivan Bobrov, said:
At the end of last year, the first robot dog Cody appeared in the department. She inspects real estate and identifies signs of violations in them. In Moscow, this is the first experience of using robots for control in the land and property sphere. Now the department has a second robotic dog, a larger one, and it is for her that the townspeople will choose a name."
As the press service notes, this year the robot dog will begin to independently patrol the streets of Moscow: take photos and videos of the environment, compare the data with the downloaded map, a list of objects on the ground and determine if there are new and illegal buildings on this site. The robot weighs 30 kilograms and can move at speeds up to 11 kilometers per hour. The press release also says:
The electronic beast is absolutely safe – it does not bark, does not bite and knows how to bypass obstacles, including people.
At the moment, the robotic assistant is undergoing a "training" course – the operator analyzes how the robotic dog navigates in space and overcomes obstacles. He is also trained to examine a particular territory or specific objects.
Source: ixbt
I am Derek Black, an author of World Stock Market. I have a degree in creative writing and journalism from the University of Central Florida. I have a passion for writing and informing the public. I strive to be accurate and fair in my reporting, and to provide a voice for those who may not otherwise be heard.