- Article Top Advertisement -
The bleeding and the bleedingboth in civilian and military fields, are the most common causes of death following trauma to almost could be survived. Obviously, the transfusions of human blood remain the gold standard but – especially in certain situations, such as war theatres, developing countries or contexts where it is not possible to quickly transport the wounded to hospital – they obviously present logistical challenges such as dependence on available donors, the need for cold storage and a limited viability of about 40 days. For this reason, much research in recent years has aimed at developing some type of artificial blood. It is essentially the laboratory creation of red blood cells obtained from the processing of stem cells obtained from much smaller quantities of donated blood against which there have already been some tests on humans in recent months in the UK.
Now the Darpathe Defense Advanced Research Projects Agency that many will remember for the role played at the end of the sixties in the birth of that network of computers and protocols that would later evolve into the internet, wants speed up the journey. And she does it with a maxi-allocation of almost 50 million dollars entrusted to University of Maryland School of Medicine, which is based in Baltimore. And that he will lead a team made up of dozens of other universities and private companies involved in biotechnology to develop a completely new artificial blood. To be used precisely in all situations in which traditional bags of human blood cannot be used. Darpa, being an agency of the US Department of Defense, prioritizes use in warfare and for the relief of wounded soldiers in the field, which could save thousands of lives. But obviously such a product could be used in every context in which there is no cold chain and logistics capable of guaranteeing transfusion standards.
- Article Inline Advertisement 1-
"We have assembled an outstanding team to develop a biosynthetic whole blood product that can be freeze-dried for easy transport, storage and reconstitution," he explained. in a note released by the US university Allan Doctor, study leader, professor of pediatrics, and director of the University's Center for Blood Oxygen Delivery and Hemostasis. "It will be designed for easy use in the field by doctors at the point of injury and will work like a traditional blood transfusion to, for example, stabilize blood pressure of a patient or facilitate coagulation». How will the goal be achieved? Even with the help of models based on theartificial intelligence and exploiting the most advanced biomedical technological platforms.
Synthetic blood: how it will be developed
The working group will focus on the production of artificial red blood cells also starting from synthetic platelets and freeze-dried plasma. The main component will be theErythroMera product developed by the company kalocyteco-founded by the Doctor himself a few years ago, along with another synthetic platelet compound developed by Anirban Sen Guptaprofessor at Case Western Reserve University, which is being developed by Haima Therapeuticsand finally a product of freeze-dried plasma produced by Telefex.
The first phase of the study will be to integrate multiple bioartificial and synthetic components to deliver oxygen, stop bleeding, and restore total blood volume, which are the key therapeutic functions of whole blood in resuscitation. In the second phase the team will evaluate theeffectiveness and the safety in increasingly complex and realistic models of trauma. This phase will also involve developing strategies for product stabilization for months into extreme environmental climatic conditions. "About 20,000 Americans bleed to death each year before they can be taken to the hospital. Transfusion at the site of injury is needed to stabilize them and limit other organ damage, he said Mark T. Gladwinvice president for medical affairs at the University of Maryland and among the university's most distinguished faculty – this project will use cutting-edge technologies such as artificial intelligence to predict the interactions between blood components in various model trauma systems, which that ten years ago would not have been possible.
More stories from Vanity Fair that may interest you
New Zealand, the judge suspends the authority of non-vax parents who hindered a life-saving intervention for their child
Covid, a new blood test tells us if we are still "armed" against the virus
Source: Vanity Fair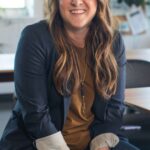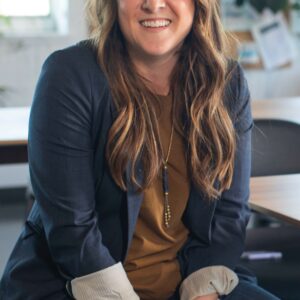 I'm Susan Karen, a professional writer and editor at World Stock Market. I specialize in Entertainment news, writing stories that keep readers informed on all the latest developments in the industry. With over five years of experience in creating engaging content and copywriting for various media outlets, I have grown to become an invaluable asset to any team.
- Article Bottom Advertisement -