A project under development at the State University of Paraíba aims to prevent falls in the elderly population. The idea, which has a partnership with MedSênior and Primer and financing from Finep, is to create a smart insole that will provide information about the pressure of the foot when stepping, the characteristics of walking, posture, static balance and the individual's movement. .
The smart insole, called SenseShoes, in addition to helping to identify possible dysfunctions related to the bone and muscular system, can also help identify the risk of falls in the elderly through predictive artificial intelligence (AI) analysis.
According to doctor André França, specialist in Health Operations at MilSênior (MedSênior's innovation laboratory), using this data, it will be possible to monitor the evolution of patients, so that it is possible to improve issues of mobility and autonomy.
He explains that the first version of the insole prototype is already ready and has started to be tested in a laboratory to evaluate the hardware and software resources, their functionalities and use.
"The research project runs until the end of 2024. The idea is that clinical tests will begin next year, for clinical validation, and will be carried out with patients cared for by MedSênior's Autonomy and Independence Centers (NAI). At the center, the patient participates in activities aimed at maintaining or recovering their autonomy, whether carrying out activities within their own home, walking on the street or traveling via public transport."
Over time, professionals evaluate each patient's progress using conventional methodologies, as well as the insole. Analysis, with the help of AI, will bring the possibility of more data crossing and evaluations to the process.
França explains that there are already experiences with resources of this kind in Brazil, but the cost, which until now is very high, makes it unfeasible to apply it on a larger scale.
"There are products on the market that cost up to R$50,000. As we are still in the prototype improvement phase, we cannot yet estimate the cost of SenseShoes, but our objective is to build a reliable product at a more affordable price", explains André.
SenseShoes can have numerous other applications, such as assessing injury risks in athletes, for example.
Among the solutions used, in the smart Insole or "Sense Shoes", is a technology similar to the inertial sensor, found in cell phones. It will be possible to gather information about the gait pattern (how the person walks), balance, personalized musculoskeletal characteristics, considering the parameters of a healthy gait. Data crossing and access to information will be possible through a mobile application.
Elderly falls in Brazil
According to data from the National Institute of Traumatology and Orthopedics, the estimate among elderly people aged 80 or over is that 40% suffer falls every year. Of those who live in long-term care institutions, nursing homes or nursing homes, the frequency of falls is even higher: of these, 50% may fall.
In the city of São Paulo alone, in just 12 months, there was a 35% increase in the number of reports of accidental falls among people over 60 years of age. In 2021, the Accident Surveillance Information System (Siva), of the Health Surveillance Coordination (Covisa), received 9,671 notifications of falls in this population group. In 2022, there were 13,075.
The number of hospitalizations resulting from falls increased at almost the same rate. In 2021 there were 3,055 hospitalizations. The following year, the number increased to 3,903, representing an increase of 27.75%, according to records from the Hospital Information System (SIH).
See also: Number of seniors on health plans breaks record
Source: CNN Brasil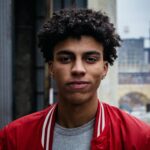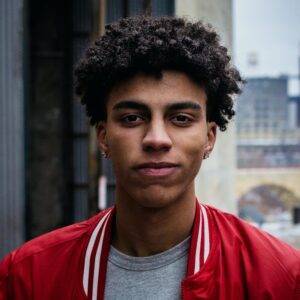 I am an experienced journalist and writer with a career in the news industry. My focus is on covering Top News stories for World Stock Market, where I provide comprehensive analysis and commentary on markets around the world. I have expertise in writing both long-form articles and shorter pieces that deliver timely, relevant updates to readers.