Artificial intelligence taught to measure how much time politicians spend on their phones at meetings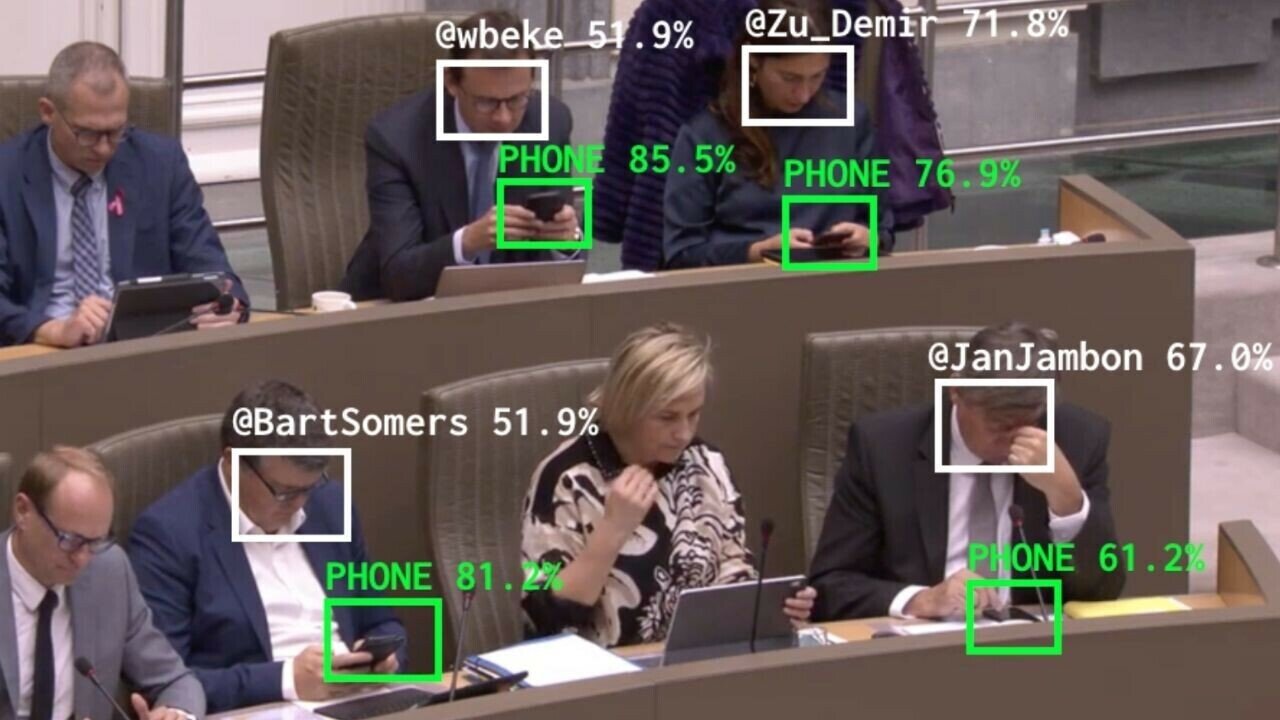 Belgian speaker and developer of Die With Me (a messenger that allows communication only when the battery is less than 5%) Dries Depoorter has created artificial intelligence to calculate the time that politicians in the Flemish region of Belgium spend on smartphones during public gatherings. The developer also publishes videos of officials distracted by mobile gadgets on Twitter and Instagram. This was reported by TNW.
Dear distracted @JanJambon, pls stay focused! pic.twitter.com/sYU3VDfluz

— The Flemish Scrollers (@FlemishScroller) July 5, 2021
Dries Depurter's artificial intelligence is using machine learning to locate smartphones in the hands of officials in video recordings of Flanders government meetings and identify their owners.
Apparently, the Belgian developer publishes such videos in order to shame distracted politicians, but his software has a flaw – artificial intelligence does not know why people use mobile gadgets. This can be either ordinary correspondence or surfing the Internet, or the solution of important issues that cannot be postponed.