- Article Top Advertisement -
What happened like today in Greece and the world.
532: Byzantine Emperor Justinian represses the Edict of Nicaea.
- Article Inline Advertisement 1-
1778: English captain James Cook discovers the Hawaiian Islands and names them Sandwich.
1823: Nafplio is defined as the headquarters of the Greek rebels.
1827: The 3rd National Assembly is convened in Ermioni and Troizena, which revises the Constitution and invites Ioannis Kapodistrias to take over as Governor of Greece.
1833: Othon and the members of the Regency arrive in Nafplion, aboard the English frigate "Madagascari". The first king of Greece is accompanied by 4,000 Bavarian soldiers.
1904: Major strikes begin in Germany as negotiations fail between the industrialists of the large spinning mills and the workers.
1910: The Kyriakoulis Mavromichalis government resigns and a new one is sworn in under Stefanos Dragoumis, at the request of the Military Association.
1913: The crown prince Constantine assumes command of the Army of Epirus, which attempts to occupy Ioannina.
1913: The Greek Fleet defeats the Ottomans at the naval battle of Lemnos, securing the North Aegean islands for Greece.
1919: The Versailles Peace Conference begins in Paris, officially ending World War I. Smyrna, with the region of Aydin will be ceded to Greece. On the same day, the luxury car manufacturer Bentley Motors is founded in England.
1923: The new Gregorian Calendar is established in Greece, which will be effective from February 16. So with the new calendar, February 16th will become March 1st.
1943: Siege of Leningrad: The Red Army breaks the cordon of Nazi forces for the first time. With Operation Iskra he manages to open a corridor and begins resupplying the city, partially relieving the besieged residents. On the same day, the first uprising of the Jews in the Warsaw Ghetto takes place.
1997: Bordge Usland from Norway becomes the first person to cross Antarctica alone and unaided.
2001: In France, Parliament unanimously adopts a law recognizing the Armenian Genocide of 1915. In Turkey, the government says in a statement that the law will cause serious and lasting damage to bilateral relations and is recalling its ambassador to Paris for consultations, while the president of the Chamber of Commerce appeals for a boycott of French products.
2004: 25 people are killed and 131 injured, most of them civilians, after a suicide attack with 500 kilograms of explosives on the US headquarters in Baghdad.
2011: Chinese President Hu Jintao is welcomed on the steps of the White House by Barack Obama, during the most important visit by a Chinese leader to the US in 30 years.
2020: Officials at Buckingham Palace have announced that starting next spring, Prince Harry and his wife, Meghan, will retain but no longer publicly use the titles Her Royal Highness and will no longer receive public funds for royal practice the tasks.
2021: Hairdressers, beauty salons, car repair shops and non-essential shops are reopening in Greece as part of the partial lifting of the universal ban in the country due to the pandemic.
Births
1689 – Montesquieu, French writer and philosopher
1743 – Louis-Claude de Saint-Martin, French philosopher
1815 – Constantin von Tischendorf, German theologian
1841 – Emmanuel Chabrier, French composer
1848 – Ioan Slavic, Romanian writer
1867 – Ruben Dario, Nicaraguan writer
1871 – Benjamin, Patriarch of Constantinople
1876 ​​– Richard Hellmann, German businessman
1880 – Paul Ehrenfest, Austrian physicist
1881 – Gaston Gallimard, French publisher
1892 – Oliver Hardy, American actor
1898 – Gerasimos Stamatelatos, Greek painter
1904 – Cary Grant, English actor
1911 – Vasilios Vasilievich Koinas, Ukrainian pilot
1914 – Yiannis Papaioannou, Greek composer and musician
1915 – Vassilis Tsitsanis, Greek songwriter
1925 – Gilles Deleuze, French philosopher
1928 – Alexander Gomelsky, Russian basketball coach
1931 – Andre Peters, Belgian football player
1932 – Chronis Exarchakos, Greek actor
1935 – Pieter Arbnori, Albanian politician
1940 – Iva Tzaniki, Italian singer
1947 – Argyris Bakirtzis, Greek singer
1948 – Thomas Bakalakos, Greek composer
1949 – Philippe Starck, French industrial designer
1950 – Gilles Villeneuve, Canadian racing driver
1954 – Ted DiBiase, American wrestler
1955 – Kevin Costner, American actor
1969 – Dave Batista, American wrestler
1971 – Pep Guardiola, Spanish soccer player
1984 – Yannis Drymonakos, Greek swimmer
1984 – Makoto Hasebe, Japanese soccer player
1987 – Grigoris Makos, Greek football player
1987 – Stefan Filipović, Montenegrin singer
Deaths
350 – Constans, Roman emperor
474 – Leo I, Byzantine emperor
1174 – Vladislaus II, king of Bohemia
1254 – Henry I, King of Cyprus
1367 – Peter I, King of Portugal
1411 – James of Moravia, King of Germany
1547 – Pietro Bebo, Italian cardinal
1586 – Margaret of Parma, Duchess of Florence
1849 – Panoutsos Notaras, Greek politician
1849 – Julius von Esslin, German banker
1862 – John Tyler, 10th US president
1873 – Edward Bulwer-Lytton, English writer
1890 – Amadeus, King of Spain
1896 – German, Archbishop of Athens and all Greece
1898 – Henry Lindell, English philologist
1903 – Evangelos Kousoulakos, Greek journalist and poet
1908 – Edmund Clarence Stedman, American poet and critic
1919 – Louis Victor, Archduke of Austria
1936 – Rudyard Kipling, British writer
1956 – Konstantinos Tousiadis, Greek lawyer and prefect
1957 – Markos Drakos, Cypriot fighter
1963 – Edward Charles Titchmars, English mathematician
1968 – George Fragoudakis, Greek politician
1974 – Georgios Kastanidis, Greek lawyer and politician
1984 – Vassilis Tsitsanis, Greek songwriter
1989 – Bruce Chatwin, English writer
1997 – Adriana Casellotti, American actress
1997 – Paul Tsongas, American politician
1998 – Dan Georgiadis, Greek football coach
2003 – Ed Farhat, American wrestler
2005 – Philip Johnson, American architect
2016 – Michel Tournier, French writer.
Source: News Beast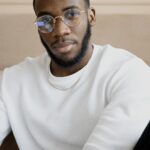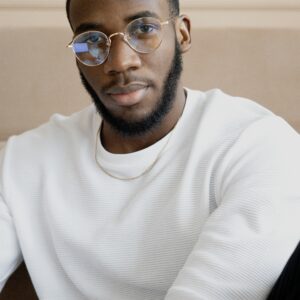 Bruce Belcher is a seasoned author with over 5 years of experience in world news. He writes for online news websites and provides in-depth analysis on the world stock market. Bruce is known for his insightful perspectives and commitment to keeping the public informed.
- Article Bottom Advertisement -