- Article Top Advertisement -
What happened like today in Greece and the world.
1506: The first 150 Swiss soldiers arrive at the Vatican to form the Pope's guard (Swiss Guard).
- Article Inline Advertisement 1-
1830: With the London Protocol, Greece is recognized as an independent state.
1842: National Bank officially begins its operations, with Georgios Stavrou as its first manager.
1863: Otto and his dynasty are declared deposed from Greece.
1870: Deutsche Bank, one of the world's largest banks, is founded in Germany.
1915: The movie "Golfo" by Constantinos Bahatoris premieres at the Athenian cinema "Pantheon", starring George Ploutis and Virginia Diamantis. This is the first Greek feature film.
1918: A military standoff in Lamia against the conscription ordered by the government of Eleftherios Venizelos is violently suppressed.
1924: Ramsay MacDonald becomes the first Prime Minister of the United Kingdom to come from the Labor Party.
1927: The first live radio broadcast of a football match between Arsenal and Sheffield United is broadcast.
1938: Greece defeats Palestine 3-1 in Tel Aviv, with two goals from Cleanthis Vikelidis and one from Antonis Miyakis. It is the first away win in the history of our national football team.
1941: British and Commonwealth troops capture Tobruk from Italian forces.
1949: The DSE temporarily occupies Karpenissi, while the government forces repulse similar attacks by the rebels in Leonidio and Monemvasia.
1963: Charles de Gaulle and Konrad Adenauer sign a treaty of cooperation between France and Germany.
1965: Fourteen people are killed when an American C-124 Globemaster transport plane crashes in Helmos, due to a misjudgment of the aircraft's position by its pilot.
1968: Mikis Theodorakis is sentenced to 9.5 months in prison for resisting and insulting the authorities. He will be released six days later, benefiting from an amnesty decree.
1968: The "Apollo 5" mission takes off, carrying the first lunar landing into space.
1970: The Boeing 747, the world's first jumbo jet, makes its first commercial flight with Pan American World Airways from John F. Kennedy International Airport to Heathrow International Airport.
1972: Great Britain, Ireland and Denmark join the EEC, after long negotiations.
1973: A fateful day for Alexander Onassis. The plane he is piloting, a Piaggio 136 amphibious, crashes at Hellinikon airport, a few seconds after take off. The young pilot is seriously injured and his two passengers are slightly injured. He was transferred to the KAT, where he breathed his last at 7 pm on January 23, due to head injuries, at the age of just 25. Aristotle Onassis, as soon as he learns of the sad death in New York, collapses and cannot believe that his beloved son and successor is dead.
1973: Boeing 707 explodes on landing at Kano Airport, Nigeria, killing 176 people.
1973: A US court has legalized abortion.
1980: Soviet authorities arrest Russian dissident Andrei Zakharov and deport him to the city of Gorky.
2021: Seven people accused of suffocating to death 39 undocumented migrants from Vietnam in a refrigerated lorry in Grays, Essex in 2019 have been convicted of manslaughter. The five were sentenced to prison terms ranging from 3 to 18 years, while the two main leaders of the operation were sentenced to 20 and 27 years in prison respectively.
Births
512 – Eutychios, Patriarch of Constantinople
1440 – Ivan III of Russia, Grand Prince of Moscow
1561 – Sir Francis Bacon, English philosopher
1592 – Pierre Gassendi, French philosopher, mathematician and scientist
1733 – Philip Carteret, British naval officer
1788 – Lord Byron, English poet
1849 – August Strindberg, Swedish writer
1872 – Prince Nicholas of Greece
1877 – Hialmar Schacht, German politician
1879 – Francis Picambia, French painter and poet
1891 – Antonio Gramsci, Italian philosopher and politician
1898 – Sergei Eisenstein, Soviet director
1898 – Ferdinand Kramer, German architect and industrial designer
1907 – Dixie Dean, English footballer
1908 – Lev Landau, Soviet physicist
1909 – U Thad, Burmese diplomat
1911 – Bruno Kraisky, Austrian politician
1914 – Dimitris Dragatakis, Greek composer
1920 – Chiara Lubich, Italian activist
1940 – John Hurt, English actor
1942 – Mimis Domazos, Greek football player
1949 – Steve Perry, American singer
1952 – Tasos Chalkias, Greek actor
1953 – Yannis Mandrekas, Greek football player and coach
1953 – Jim Jarmusch, American director
1958 – Nikos Anastopoulos, Greek football player and coach
1962 – Mizan Zainal Abedin, King of Malaysia
1964 – Stojan Vrankovic, Croatian basketball player
1965 – Diane Lane, American actress
1972 – Pakku Romi, Japanese actress
1973 – Rogerio Ceni, Brazilian soccer player
1974 – Joseph Muscat, Maltese politician
1982 – Fabrizio Colocini, Argentine soccer player
1983 – Dionysis Iliadis, Greek judo athlete
1985 – Orianthi, Australian guitarist
1993 – Neta Barzilai, Israeli singer
1993 – Rio Harianto, Indonesian racing driver
Deaths
627 – Theodelinda, queen of the Lombards
1188 – Ferdinand II, King of Leon
1341 – Louis I, Duke of Bourbon
1365 – Marie of Artois, Countess of Namur
1583 – Antoinette of Bourbon, Duchess of Guise
1651 – Ioannis Focylides Holvarda, Dutch astronomer
1901 – Victoria, Queen of the United Kingdom
1919 – Karl Larsson, Swedish painter
1922 – Pope Benedict XI
1966 – Herbert Marshall, English actor
1973 – Lyndon Johnson, 36th US president
1977 – Menelaos Ludemis, Greek writer
1979 – Milo Butler, Governor General of the Bahamas
1979 – Ali Hassan Salameh, Palestinian terrorist
1982 – Pantelis Zervos, Greek actor
1990 – Alexandros Baras, Greek poet
1991 – Kenas Aroi, politician from Nauru
1994 – Jean-Louis Barot, French actor and director
1994 – Telli Savalas, American actor
1995 – Rose Kennedy, American secularist
1997 – Billy Mackenzie, Scottish singer
2008 – Heath Ledger, Australian actor
2008 – Claude Piron, Swiss linguist
2019 – Themos Anastasiadis, Greek journalist and publisher
2021 – Titika Sarigoulis, Greek actress and writer.
Source: News Beast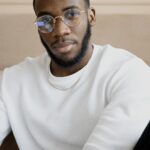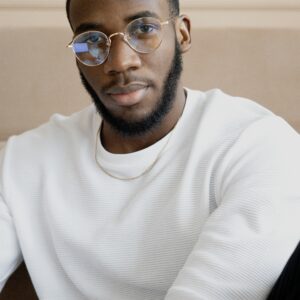 Bruce Belcher is a seasoned author with over 5 years of experience in world news. He writes for online news websites and provides in-depth analysis on the world stock market. Bruce is known for his insightful perspectives and commitment to keeping the public informed.
- Article Bottom Advertisement -