What happened like today in Greece and the world.
1267: The Church of Vienna ordered all Jews to wear a distinguishing mark, which was for men a yellow cap and for women a yellow headscarf or a round yellow badge.
1329: The Byzantine emperor, Andronikos III, during his campaign against the Turks of Orhan, is defeated in the battle of Pelekano, on the Asian coast of Propontis.
1497: Amerigo Vespucci departs from Cadiz, Spain for his first voyage to the New World.
1503: Christopher Columbus reaches the Cayman Islands and names them "Las Tortugas" ("the Turtles") because of the many sea turtles there. The islands are discovered on his fourth and final voyage to the New World and, along with Jamaica, will come under English rule in 1670, following the Treaty of Madrid.
1534: French explorer Jacques Cartier visits Newfoundland.
1655: English troops occupy Jamaica from the Spanish.
1768: John Wilkes is imprisoned for writing an article in the "North Briton" newspaper criticizing King George III. The event causes riots in London.
1773: The Parliament of Great Britain passes a law granting the British East India Company a monopoly of the tea trade in North America.
1775: Delegates from 13 United States colonies are in Philadelphia assembling the Continental Army for war with Great Britain. They put George Washington, from Virginia, in charge.
1775: A small colonial force led by Ethan Allen and Colonel Benedict Arnold captures Fort Ticonderoga.
1796: Napoleon Bonaparte wins a decisive victory against Austrian forces at the Lodi Bridge across the Anda River in Italy. The Austrians lose about 2,000 men.
1801: Barbary pirates declare war on the US.
1857: India's first war of independence begins.
1859: Clashes are noted in Athens between students and the Police. They are the so-called Skiadika. This is how the incidents between the student youth and the Gendarmerie went down in history. It was a seemingly unrelated event, which three years later led to the eviction of King Otho.
1872: Victoria Woodhall becomes the first female candidate for president of the United States.
1877: Romania declares its independence from Turkey.
1902: An important medical achievement is noted in Athens. The surgeon, Spyridon Magginas, successfully removes his patient's entire right kidney. This operation has a success rate abroad of only one in a thousand.
1908: Mother's Day is celebrated for the first time, in the USA, in West Virginia. It all started with Anna Reeves Jarvis who had lost her mother and wanted to designate a day dedicated to mothers.
1916: Sailing in a lifeboat, Ernest Shackleton reaches South Georgia after a journey of 800 nautical miles.
1924: Edgar Hoover becomes head of the FBI.
1925: Cyprus is declared by England to be a colony of the British Crown.
1933: Student members of the Nazi Party of Germany burn books by Marx, Freud, Brecht and Einstein in Berlin's central square. They call them "anti-German".
1940: Germany invades Belgium, Luxembourg, and the Netherlands during World War II.
1940: Winston Churchill is appointed Prime Minister of the United Kingdom, following the resignation of Neville Chamberlain.
1940: The United Kingdom invades Iceland during World War II.
1947: The Truman Plan for the provision of financial aid to Greece is voted by the American parliament.
1955: The fixed fee is entered in the accounts of OTE, PPC and ULEN.
1956: The EOKA activists, Michael Karaolis and Andreas Dimitriou, are executed by the British authorities, who go up to the gallows singing the national anthem and cheering for the Union. The two fighters were the first martyrs of the anti-colonial Cypriot Struggle, giving their lives for freedom and independence. As expected, their execution will cause an explosion of reactions in Megalonissos. EOKA executes the British soldiers, Gordon Hill and Ronald Shilton, who were kidnapped and held as hostages, while an attack on the Palaichori Police Station is planned, which is aborted at the last minute. The bodies of the two heroes of the liberation struggle will be buried together with 11 others in the so-called "Imprisoned Monuments".
1960: The US nuclear submarine "Triton" completes the first submarine circumnavigation of the Earth.
1979: The Federated States of Micronesia gain their autonomy.
1981: François Mitterrand becomes the first socialist president of France. He passed away on January 8, 1996, as he was suffering from cancer. Just ten days after his death, his former doctor revealed that the disease had actually been traced back to 1981 and that the president had forced him to falsify his medical records.
1988: Michel Rocard takes over as Prime Minister of France.
1991: Eleni Glykatzi-Arveler, president of the National Center for Arts and Culture Georges Pompidou, is declared a goodwill ambassador of UNICEF.
1994: Silvio Berlusconi is sworn in as Prime Minister of Italy for the first time.
2002: FBI agent Robert Hansen is serving a life sentence without parole for selling US secrets to Moscow for $1.4 million in cash and diamonds.
2005: In Tbilisi, Georgia, Vladimir Harutyan attempts to assassinate US President George W. Bush, who is in the country. He throws a grenade that lands 20 meters away from the American president, but does not explode.
2010: A meeting of political leaders on the economic crisis is convened, under the president of the Republic, Karolos Papoulias. KKE and SYRIZA are not participating.
2021: Greece reopens primary and secondary schools for lifelong education for the first time in months. Courts are also restarting many activities.
Births
213 – Claudius the Gothic, Roman emperor
1265 – Fushimi, Emperor of Japan
1491 – Susanna, Duchess of Bourbon
1521 – John Ernest, Duke of Saxe-Coburg
1641 – Dudley North, English economist
1690 – Jean Moreau de Sechel, French politician
1727 – Anne Robert Turgot, French politician
1760 – Johann Peter Hebel, German poet
1760 – Claude Joseph Rouget de Lille, French soldier and composer
1770 – Louis Nicolas Davos, French soldier
1788 – Augustine Fresnel, French physicist
1830 – François-Marie Raoult, French chemist
1838 – John Wilkes Booth, American actor, assassin of Abraham Lincoln
1841 – James Gordon Bennett the Younger, American publisher
1866 – Leon Bakst, Russian artist
1872 – Marcel Mau, French sociologist
1878 – Gustav Stresemann, Chancellor of Germany and Nobel laureate
1878 – Konstantinos Parthenis, Greek painter
1886 – Karl Barth, Swiss theologian
1888 – Max Steiner, Austrian composer
1889 – May Murray, American actress
1890 – Alfred Jodl, German general
1899 – Fred Astaire, American dancer, choreographer, actor and singer
1900 – Cecilia Payne-Gaposkin, English astronomer
1902 – David O. Selznick, American film producer
1905 – Markos Vamvakaris, Greek composer, lyricist and singer
1907 – Alfonso of Asturias, Spanish prince
1922 – Menios Koutsoiorgas, Greek politician
1925 – Nestor Rossi, Argentine soccer player
1928 – Arnold Rietel, Estonian politician
1929 – Antonin Maier, Canadian writer
1931 – Ettore Scola, Italian director
1937 – Tamara Press, Soviet athlete
1940 – Wayne Dyer, American writer
1943 – Liu Chao-hsuan, Prime Minister of Taiwan
1946 – Donovan, Scottish musician and singer
1957 – Sid Vicious, English musician
1960 – Paul David Hewson (known as Bono), Irish singer
1965 – Linda Evangelista, Canadian model
1965 – Rony Seikeli, Lebanese basketball player
1966 – Elias Dimitrelos, Greek iconographer
1966 – Jonathan Edwards, English track and field athlete
1968 – William Rigal, English wrestler
1969 – Dennis Bergkamp, ​​Dutch football player
1973 – Rustu Rechber, Turkish football player
1974 – Sylvain Villetor, French soccer player
1975 – Helio Castroneves, Brazilian racing driver
1976 – Angeliki Tsiolakoudi, Greek track and field athlete
1977 – Nick Heidfeld, German Formula 1 driver
Deaths
238 – Maximinus Thrax, Roman emperor
965 – Hedwig of Saxony, duchess of the Franks
1034 – Mieszko II, King of Poland
1290 – Rudolf II, Duke of Austria
1403 – Catherine Swinford, Duchess of Lancaster
1424 – Go Kameyama, Emperor of Japan
1482 – Paolo dal Pozzo Toscanelli, Italian mathematician and astronomer
1493 – Colin Campbell, Scottish politician
1521 – Sebastian Brand, Alsatian humanist
1566 – Leonard Fuchs, German botanist
1641 – Johan Banner, Swedish soldier
1657 – Gustaf Horn, Swedish soldier and politician
1691 – Colonel John Birch, English soldier
1737 – Nakamikado, Emperor of Japan
1774 – Louis XI, King of France
1775 – Samuel Handzeris, Patriarch of Constantinople
1787 – William Watson, English physician
1849 – Katsushika Hokusai, Japanese artist
1889 – Mikhail Saltykov-Schedrin, Russian writer
1944 – Nikos Glezos, Greek resistance fighter
[1945–KonradHenleinCzechpolitician
1956 – Andreas Dimitriou, Cypriot fighter
1956 – Michalakis Karaolis, Cypriot fighter
1960 – Yuri Olesha, Russian sculptor
1977 – Joan Crawford American actress
1984 – Dimitrios Kostakos, Greek Air Force officer
1990 – Walker Percy, American writer
2003 – Milan Vuksevic, Yugoslav scientist and chess player
2006 – Achilleas Koliousis, Greek politician
2007 – Jovan Manović, Croatian basketball player
2009 – Diamantis Pateras, Greek shipowner.
Source: News Beast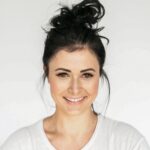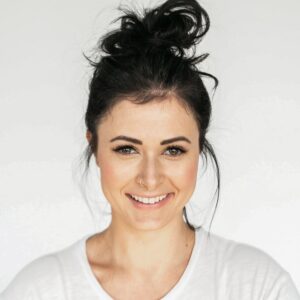 With 6 years of experience, I bring to the table captivating and informative writing in the world news category. My expertise covers a range of industries, including tourism, technology, forex and stocks. From brief social media posts to in-depth articles, I am dedicated to creating compelling content for various platforms.