What happened like today in Greece and the world.
1224: The order of Franciscan monks is founded by Saint Francis of Assisi.
1419: Duke John of Burgundy is assassinated by supporters of the Dauphin, later King Charles VII of France.
1509: A powerful earthquake, known as the "Little Doomsday", hits Constantinople.
1858: George M. Searle discovers asteroid '55 Pandora'.
1897: A squad assembled by the local sheriff opens fire and kills 19 immigrant miners protesting working conditions at the Calvin Pardee Mines in Latimer, Pennsylvania.
1898: Empress Elisabeth of Austria-Hungary, better known as Sisi, is assassinated in Geneva by the anarchist Luigi Luceni.
1919: The Treaty of Saint Germain (Saint Germain) is signed between the victors of World War I and the newly established Republic of Austria, ending the Austro-Hungarian Empire. The treaty recognized the independence of Hungary, Poland, Czechoslovakia and the state of the Slovenes, Croats and Serbs.
1925: The first Constitution of the Hellenic Republic is signed and published, which comes into force immediately.
1936: The first Speedway World Championship takes place at Wembley Stadium in London.
1939: Canada declares war on Nazi Germany, joining allies Poland, France, United Kingdom, New Zealand and Australia.
1943: In Italy, the Nazis occupy Rome and Milan after a siege, in the context of World War II.
1944: Chios is liberated from Nazi occupation.
1953: Strong earthquakes hit Cyprus. Paphos is destroyed, with 63 dead, 200 injured and 4,000 homeless. Many houses collapse in 158 villages.
1960: Legendary Ethiopian marathon runner, Abebe Bikila, wins the gold medal at the Rome Olympics, running barefoot.
1967: The people of Gibraltar vote to retain British sovereignty and against integration with Spain.
1972: Petros Galaktopoulos wins a silver medal in Greco-Roman wrestling at 74 kg at the Munich Olympics, losing in the final to Vitzlav Macha of the Czech Republic 5-2 on points.
1974: Guinea-Bissau gains its independence from Portugal.
1976: In Yugoslavia, near Zagreb, 176 people die when a British Airways plane collides with a Yugoslav DC-9.
1977: Tunisian murderer Hamida Djadoubi is the latest convict to be executed by guillotine in France.
1980: Libya and Syria announce that they are a "united state" and call on other Arab countries to join them.
1981: In Greece, the new regional road Alimos – Karea – Katehaki is inaugurated.
1982: Javelin thrower Anna Veroulis takes first place at the Pan-European Athletics Games in Athens, with a throw of 70.02 m. It is the first gold medal for Greece in the history of the institution, which began in 1934. In the same event, Sofia Sakorafa ranks third and takes the bronze.
1991: Nirvana release their smash hit 'Smells Like Teen Spirit'.
1995: The film by Theodoros Angelopoulos "The look of Odysseus", which won the grand prize of the jury of the Cannes Film Festival, is being shown in Greek cinemas.
2002: Switzerland becomes a member of the United Nations.
2003: An unknown person stabs Sweden's foreign minister, Anna Lindh, multiple times while she is shopping in a department store in Stockholm. She would succumb to her injuries the next day.
2009: "Money is there" says in his pre-election speech the leader of PASOK, George Papandreou, who announces increases above inflation if he wins the elections.
2020: Sterling weakens after the European Union said the ongoing UK-EU trade deal would be "at risk" if the UK does not "withdraw or amend" the internal market bill before the end of the month. The UK responds that it has "the right to overturn parts" of the Brexit withdrawal agreement.
2020: French President Emmanuel Macron and German Chancellor Angela Merkel agree to accept around 400 unaccompanied minors from the Moria Reception and Identification Center on the Greek island of Lesvos. It is the largest refugee camp in Europe, which was destroyed by fire the day before.
2020: Former Vanuatu Prime Minister Charlotte Salwai will go on trial from November 23, charged with ten counts of bribery and corruption.
2021: Russia's Gazprom says it has completed construction of the Nord Stream 2 gas pipeline to Germany. Gazprom says the flow of natural gas to Europe through the pipeline cannot begin until it receives approval from German regulators.
2021: The European Union rejects the UK's request to renegotiate the deal governing Northern Ireland's trading position. The EU adds that renegotiating the deal, which agreed to keep some EU rules in place in Northern Ireland and allow controls on goods arriving from other parts of the UK after Brexit, would lead to "instability, uncertainty and unpredictability in Northern Ireland".
Births
920 – Louis IV, King of France
1169 – Alexios II Comnenus, Byzantine emperor
1638 – Maria Theresa of Spain, Queen of France
1659 – Henry Purcell, English composer
1839 – Charles Sanders Peirce, American philosopher, mathematician and scientist
1855 – Robert Koldewei, German archaeologist
1855 – Albert Mummery, English mountaineer and author
1857 – Yusuf Izzedin Efendi, Ottoman prince
1890 – Mortimer Wheeler, British archaeologist
1892 – Arthur Holly Compton, American physicist
1905 – Ibrahim Bitsaktsiou, Albanian politician
1914 – Robert Wise, American director
1917 – Miguel Serrano, Chilean diplomat
1925 – Dimitrios Evrygenis, Greek politician
1926 – Ladislav Adamek, Czechoslovak politician
1931 – Ece Ayhan, Turkish poet
1933 – Karl Lagerfeld, German fashion designer
1937 – Jared Diamond, American biologist and author
1938 – Tomazi Puapua, Governor-General of Tuvalu
1946 – Jim Hines, American athlete
1956 – Yannis Bezos, Greek actor
1960 – Colin Firth, English actor
1968 – Guy Ritchie, English director, screenwriter and producer
1976 – Vassilis Lakis, Greek football player
1978 – Ramunas Siskauskas, Lithuanian basketball player
1983 – Fernando Bellucci, Argentine soccer player
1987 – Miguel Angel Cordero, Spanish soccer player
Deaths
918 – Baldwin II, Count of Flanders
954 – Louis IV, King of France
1167 – Mathilde, Holy Roman Empress
1197 – Henry II, Count of Campania
1364 – Robert, Prince of Taranto
1382 – Louis I, King of Hungary
1419 – John II, Duke of Burgundy
1482 – Federico da Montefeltro, Italian soldier
1669 – Henrietta Marie of France, Queen of England
1749 – Emile de Chatelet, French mathematician and physicist
1797 – Mary Wollstonecraft, English writer
1827 – Hugo Foscolo, Italian writer
1834 – Chrysanthos, Patriarch of Constantinople
1873 – Sarantis Archigenis, Greek physician and national benefactor
1892 – Dimitrios N. Botsaris, Greek campaigner and politician
1898 – Elisabeth of Bavaria, Empress of Austria
1948 – Ferdinand I, Tsar of Bulgaria
1975 – George Thomson, English physicist
1976 – Dalton Trumbo, American screenwriter
1979 – Agostinho Neto, president of Angola
1980 – Leonidas Spais, Greek soldier
1983 – Felix Bloch, Swiss physicist
1985 – Ernst Epik, Estonian astronomer
1986 – Pepper Adams, American saxophonist
1998 – Manto Aravantinou, Greek writer
2005 – Kostas Kappos, Greek politician and writer
2006 – Taufaahau Tupou IV, King of Tonga
2011 – Cliff Robertson, American actor
2013 – George Sp. Asimakopoulos, Greek politician
2015 – Adrian Frutiger, Swiss font designer
2017 – Grigoris Varfis, Greek politician
Source: News Beast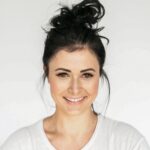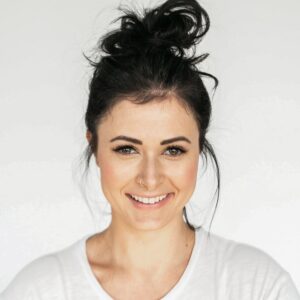 With 6 years of experience, I bring to the table captivating and informative writing in the world news category. My expertise covers a range of industries, including tourism, technology, forex and stocks. From brief social media posts to in-depth articles, I am dedicated to creating compelling content for various platforms.