What happened like today in Greece and the world.
394: The Christian Byzantine emperor, Theodosius I, defeats the pagan Roman usurper, Eugenius, who is executed.
1492: Christopher Columbus sets sail from La Gomera in the Canary Islands, the last port of call before crossing the Atlantic Ocean for the first time.
1522: The ship Vitoria of the Portuguese explorer Magellan, returns to San Lucar de Barrameda, Spain and becomes the first to circumnavigate the Earth.about:blank
1803: The English scientist, John Dalton, begins using symbols to represent the atoms of different elements.
1861: A failed attempt to assassinate Queen Amalia by the student Aristides Dosios is noted.
1899: Dairy company Carnation is releasing pasteurized milk in a metal container for the first time.
1901: Anarchist, Leon Kholgoz, shoots and fatally wounds US President William McKinley at the Pan American Exposition in Buffalo (New York).
1913: In the USA, Dr. Hideo Noguchi announces that he has isolated the rabies germ.
1915: The first tank is tested by the British Army.
1919: The Supreme Allied Council ratifies the concession of the whole of Thrace to Greece, while Bulgaria is given commercial access to the Aegean.
1930: A military coup overthrew Argentina's democratically elected president, Hipolito Irigoyen.
1941: The German Secret Police issues an order that Jews must wear the Star of David.
1944: During World War II, the city of Ypres in Belgium is liberated by the Allied forces.
1944: Soviet forces liberate the city of Tartu in Estonia.
1951: Maureen Connolly, also known as "Little Mo" becomes the youngest tennis player to win three consecutive US Opens at the age of 16 years and 9 months.
1955: The pogrom of the Turks against the Greeks breaks out in Constantinople, on the occasion of the provocation at Kemal Atatürk's house in Thessaloniki. Within nine hours, 4,500 shops, 1,000 houses, 73 churches and 37 schools are destroyed. It is the beginning of the end for the Hellenism of the City.
1959: After persistent efforts by his father and with the willing support of Prime Minister Constantinos Karamanlis, Andreas Papandreou returns to Greece, after a long absence in the USA.
1959: The Toumba stadium in Thessaloniki, which is the headquarters of PAOK, is inaugurated.
1966: The Prime Minister of South Africa, Hendrik Ferwerd, is assassinated in the Parliament by the civil servant of Greek origin, Dimitrios Tsafeda. The murdered man was responsible for many Apartheid laws.
1968: Eswatini (Swaziland) becomes an independent country.
1975: In eastern Turkey, a powerful 6.8 magnitude earthquake kills at least 2,350 people and injures 3,000.
1982: Konstantinos Karamanlis announces the start of the 13th European Sports Championship (ESC), inaugurating the OAKA in front of 70,000 spectators.
1985: Konstantinos Stephanopoulos defected from New Democracy and founded the Democratic Renewal (DIANA). The new party is joined by nine MPs from his former party.
1989: Pit tombs of the 6th BC are discovered. century in Aiani Kozani.
1991: In Cyprus, the Supreme Court decides the release of Nikos Sampson, leader of the 1974 coup.
1991: The Soviet Union recognizes the independence of the Baltic States: Estonia, Latvia and Lithuania.
1991: Leningrad is again called St. Petersburg.
1993: A UNESCO report states that over 948 million adults in the world, of which 2/3 are women, are illiterate.
1994: Five Greek journalists and members of television crews are arrested by the Albanian authorities in Tirana, where they are covering the trial of the executives of "Omonoia".
1995: France conducts its first of eight planned nuclear tests in the South Pacific, with a 20-kiloton explosion, sparking an international outcry.
1996: The Athens public prosecutor is bringing criminal proceedings for perjury, false accusation and defamation against Thierry Roussel, who denounces the administration of the Onassis Foundation for mismanagement.
1997: The funeral of Princess Diana, who was killed in a car accident on August 31, in Paris, is taking place.
2020: Pierre Gasly takes his first Formula 1 win at the Italian Grand Prix.
2020: Over 100,000 people demonstrate in Minsk demanding the resignation of President Alexander Lukashenko.
2021: A court in Minsk, Belarus finds opposition activist Maria Kalesnikava guilty of "attempting to seize power and extremism" and sentences her to 11 years in prison. Kalesnikava had destroyed her passport to avoid deportation from the country. Opposition leader Sviatlana Chikhanuskaya vows to release Kalesnikava "much earlier than these 11 years" and condemns the verdict.
Births
1666 – Ivan V, Czar of Russia
1757 – Gilbert de Motier de La Fayette, French general
1766 – John Dalton, English chemist and physicist
1773 – Longinos Hayden, Russian admiral
1852 – Charalambos Anninos, Greek writer
1860 – Lorenzos Mavilis, Greek poet
1879 – Joseph Wirth, German politician
1879 – Max Schreck, German actor
1888 – Joseph Patrick Kennedy, American politician
1892 – Edward Victor Appleton, English physicist
1906 – Luis Federico Leloir, Argentine biochemist
1913 – Leonidas da Silva, Brazilian soccer player
1923 – Peter II, King of Yugoslavia
1942 – Psarantonis, Greek musician
1943 – Roger Waters, English singer and musician
1944 – Christian Boltanski, French artist
1956 – Sakari Kuosmanen, Finnish actor and singer
1957 – Michael Jean, Canadian politician
1957 – José Socrates, Portuguese politician
1963 – Geert Wilders, Dutch politician
1966 – Emil Bock, Romanian politician
1976 – Alain Raguel, French footballer
1977 – Nikos Moutsinas, Greek presenter and actor
1978 – Marlene Angelidou, Greek singer
1987 – Christos Tsakmakis, Greek athlete
Deaths
628 – Kavadis II, king of Persia
957 – Ludolf, Duke of Swabia
972 – Pope John XIII
1581 – Guillaume Postel, French linguist
1683 – Jean-Baptiste Colbert, French politician
1873 – Jean Sakornak, French astronomer
1907 – Silly Prudhomme, French writer
1938 – Alfonso of Asturias, Spanish prince
1956 – Michael Ventris, English architect
1966 – Hendrik Ferwerd, South African politician
1978 – Max Decoussy, French striker
1998 – Akira Kurosawa, Japanese director
2002 – Ilya Livikou, Greek actress
2004 – Tonis Giakovakis, Greek actor
2007 – Luciano Pavarotti, Italian tenor
2018 – Burt Reynolds, American actor, director and producer
2021 – Jean Paul Belmondo, French actor
2021 – Michael Williams, American actor
Source: News Beast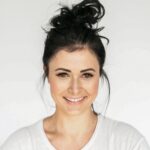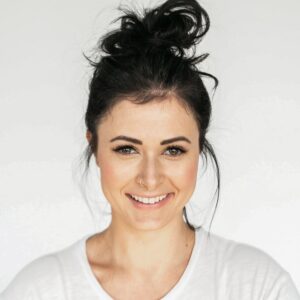 With 6 years of experience, I bring to the table captivating and informative writing in the world news category. My expertise covers a range of industries, including tourism, technology, forex and stocks. From brief social media posts to in-depth articles, I am dedicated to creating compelling content for various platforms.