The asylum applications in the EU in November 2021 were the second highest in the last five years, according to the data of the EU Asylum Organization (EUAA), published today.
Some 71,400 applications for international protection were submitted to the EU in November 2021, up 9% from October and almost at the same level as in September 2021, when the peak of applications in the EU – comparable to "immigration crisisWhile the peak of September included many demands related to the evacuations from Kabul after the withdrawal of allied forces and the subsequent occupation of Afghanistan by the Taliban, the almost equally high level in November did not only reflect the rise of Afghans. , but also several other main nationalities.
In November the Afghans, who remain the largest group of asylum seekers in European Union, submitted approximately 13,000 applications (the second largest number since 2016). It is followed by the Syrians (11,500 applications) who submitted the most applications since 2016. About 4,300 Iraqis applied in November (+ 30% since October), representing the third largest group of applicants. There was also a significant increase in applications from Venezuelans (3,300), Pakistanis (2,800) and Colombians (2,500).
In terms of applications from unaccompanied minors, according to EUAA data, remain high. Last October, about 3,300 asylum applications were submitted by unaccompanied minors (most since 2015) and 3,200 in November, half of them from Afghans. Applications from unaccompanied minors from Syria, Somalia, Pakistan and Bangladesh accounted for 5% of all EU applicants in November.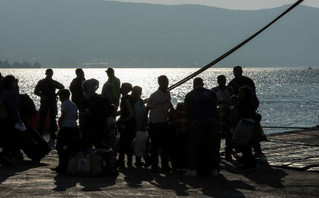 Asylum authorities in EU countries issued around 45,500 first instance decisions in November 2021. For the fifth consecutive month, applications far exceeded first instance decisions and there was no noticeable tendency to close this gap. As a result, the number of first-degree cases pending has risen in recent months to about 431,000 at the end of November. Just over half of these cases have been pending for less than six months.