It's no use. The world could collapse, the floor could turn to mud and the queue for the bathroom could be kilometers long: we will, of course, complain and curse a lot on Twitter (or X, call it whatever you want), but nothing will take away our excitement inside a festival of music. I'm saying this, first, because I'm part of this team and, second, because that's what I saw happen here in São Paulo on the first weekend of The Town, a festival by the same creators of Rock in Rio.
It's not the first time that it rains non-stop at a big event like this, it's good to remember. I remember a Lollapalooza that I, without exaggerating, stepped on the ground and the mud reached almost to my knee. Fun isn't it, of course. But if there are people who know how to have fun in any situation, it's us here in Brazil. And I decided to write this text because I heard the following sentence from a girl in the queue for the bathroom on Saturday at The Town: "I'm already here, so I better make the most of it, right?", while she was trying to dry the sock she was wearing. I was soaking wet inside the boot (there's nothing worse than a wet sock, really).
She wasn't the only one like that. It was just walking and looking to the side that you saw several other people wet from head to toe, but smiling and having fun with their friends. And that made me think, once again, about how special the public here in Brazil is when it comes to music. No wonder we see several gringo artists saying this at shows and coming back here countless times. Post Malone was one of them – this was his third time here in the country and he made a point of praising the reception of the fans and thanking the audience that was there singing all the songs and enjoying the show even with the rain. He even wore a Brazilian shirt, called a fan to play with him on stage and really threw himself in – the little king of charisma since forever.
Another moment that made a big impression on me was the concert by Racionais with the Heliópolis Symphony Orchestra, which probably happened at the time of the heaviest rain. As soon as he entered, Mano Brown said "this is a soap, huh", making a little joke with the floor of the stage. The rain also messed up the orchestra a lot and some musicians had to leave so as not to damage their instruments. But none of that discouraged those in the audience – hearing everyone singing along with the biggest rapper group in the country, under that rain, was certainly one of the most exciting moments of the festival.
Perhaps you who are reading this think that I am romanticizing the perrengue and the rain or even ignoring some flaws in the organization of the festival, but that is not the idea. Of course, nobody wants to be in a tight spot, and it's also clear that the festival needs to get a lot of things right for the next few days, but it's impressive how "there's no bad weather" for us here in Brazil. And that makes me really proud every time I go to festivals like this. I admit that I'm suspicious to speak, but there is no better audience than ours, in any situation. So this post is almost a love letter to you festival mates – there's still The Town next weekend and I look forward to seeing you there, rain or shine. But if it can be sunny, we appreciate it.
Source: CNN Brasil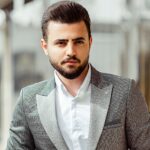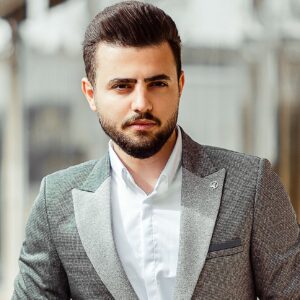 I'm Robert Neff, a professional writer and editor. I specialize in the entertainment section, providing up-to-date coverage on the latest developments in film, television and music. My work has been featured on World Stock Market and other prominent publications.