A new trattoria has opened in Milan, inspired by the years of Milan to drink. But weren't they the yuppies? Exact. Because the history of trattorias in the economic capital of Italy is not just that of checkered tablecloths, poor dishes and bowls. Rather. He knows it well Luca Guelfi, successful restaurateur and great sage of the Milanese fashion scene. One who in the Eighties was already working in clubs and who in the Nineties invented buffet aperitifs and happy hour and the ritual of the Milanese aperitif as we know it today.
In 1999 he opened the first pizzeria with a cocktail bar, and then over the years one place after another including Gioia69 or Ricci Milano with Belèn Rodriguez and Joe Bastianich. He manages clubs between the Costa Smeralda and Courmayeur but his kingdom is via Archimede, a small street between Città Studi and Risorgimento / Monforte. Here he has opened (and closed) over the years restaurants such as the Mexican Canteen, the Vietnamese Saigon, the Japanese Shimokita, the ghost-kitchen Via Archimede and now the new, sparkling, Trattoria Dal Milanese.
TRATTORIA DAL MILANESE, INSPIRED BY THE FIRST REPUBLIC
Other than understatement. The setting is well-kept: exposed bricks, neon and historic signs, original photos, paintings, advertising prints, Venini lamps. Nothing that mimics the "Old Milan that was", with grandmother's cement tiles and furniture, to then offer tasting menus and fermentations. Dal Milanese is a reinterpretation in the soul rather than in the form of the spirit of the great trendy trattorias frequented by VIPs, entrepreneurs and politicians. Dal Milanese is one of the trattorias that in the Eighties were the seat of Bettino Craxi's "Monday lunches" (Al Matarel) or the dinners of the First Republic at the Trattoria dell'Angolo in via Fiori Chiari or at the Garibaldi in via Monte Grappa. Where we ate Tuscan, mixed boiled meats, rooster cooked in brick and some hints of a chic dish, dusted off by Guelphs.
Not house wine as in the "Trani" of the Sixties, but rather Lombard bubbles and Italian labels to accompany classic dishes as the Veal cutlet, the Risotto with Ossobuco or the Cotechino, or those in vogue then: Shrimp cocktail in pink sauce, Beef carpaccio with rocket and parmesan, Farfalle with smoked salmon, Beautiful salmon with Russian salad O Fillet of Beef with green pepper. Nothing sophisticated, but with raw materials from great chefs such as Riserva San Massimo rice and the blue cheeses of Arrigoni. Prices? Popular, for a receipt which – Luca Guelfi is certain – must be around € 40. "Because there is a crisis and because customers must be able to go out several times a week, not just on special occasions".
GUELFI, THE SOCIOLOGIST OF THE MILAN RESTAURANT
Luca Guelfi is an entrepreneur, a restaurant manager but to hear him speak he seems more like a sociologist (and therefore an excellent marketing expert). Its premises are made to please its customers and to entertain them, designed for an audience that loves trends, travels, knows the world and appreciates international environments. An audience that loves good food but, as Luca Guelfi knows perfectly well, «first of all wants to feel good, they look for the right atmosphere, the right people». He had guessed at the end of the nineties that restaurant and bar must coexist – well before starred cocktail pairing – and that "beautiful, well-kept, welcoming places appeal to women, and if there are beautiful women, customers arrive". It is useless to turn up your nose, it is the same reason why in the brewery they project the matches and cook the shank.
It's called market positioning. Guelfi knows his customers, he knows he does a certain type of restaurant for a certain type of customer, and so over the years he has given his people various possibilities for an evening, from Mexico to the trattoria, and all within a few meters: " You park, you stop moving your car and you walk around a couple of my premises ». And rattles off data on returning customers to make a village bar pale. He opened and closed some places, when it was no longer their time, without unnecessary sentimentality: "In my career I have opened on average one place a year, from 1994 to 2020: 27 years, 25 restaurants", says Luca Guelphs. "I have faith in the post Covid-19 and I am totally sure that, once everything is over, the restaurants will be stormed, with 2021 that will become my record year: 3 new openings in just one year. In addition to the Dal Milanese, in fact, I have once again focused on Sardinia with two novelties ». Average receipt, even there, from a real trattoria. In fact, even if not in appearances.
A TRATTORIA IN THE SOUL, THAT SIGNS THE REBIRTH
In fact, the Trattoria Dal Milanese is one of those places that could be defined as "jocks». Indeed it is, for attendance and attention to detail. There are women in stiletto heels and men in white shirts, certainly not hipsters with beards or hippies with floral skirts. Yet his trattoria is more a trattoria in the soul than many other city openings that by hanging a few photos of Old Milan on the walls and giving themselves a name in the Milanese dialect, they have artfully reconstructed a city that no longer exists, for half a century. Guelfi in fact looks back in the history of the city, but not so much and responds to a nostalgia for a less remote, and even more radiant past. If the Sixties in Milan were those of the economic boom and cultural frenzy, the Sixties were the lead ones, which ended in 1981. From there it was the Milano da Bere, a decade of rebirth, which today lives again, 40 years later . And it falls for Milan just like a bean.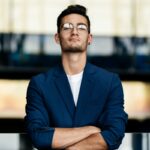 Donald-43Westbrook, a distinguished contributor at worldstockmarket, is celebrated for his exceptional prowess in article writing. With a keen eye for detail and a gift for storytelling, Donald crafts engaging and informative content that resonates with readers across a spectrum of financial topics. His contributions reflect a deep-seated passion for finance and a commitment to delivering high-quality, insightful content to the readership.