Three assassination attempts on pro-Russian Ukrainian civil servants in the past two weeks suggest a growing resistance movement against occupiers in southern parts of Ukraine. The finding was from US authorities.
While these are just a few isolated incidents so far in the city of Kherson, to US sources this signals that resistance could grow more broadly, which would pose a significant challenge to Russia's ability to control newly captured territory across the country. to Ukraine.
The Russian government "faces increasing partisan activity in southern Ukraine," Avril Haines, director of US national intelligence services, said at a conference in Washington on Wednesday.
The US believes Russia does not have enough forces in Kherson to effectively occupy and control the region, according to a US official, especially after withdrawing troops from that area for combat in the east in Donbass. Another US government source told CNN that the initiative may have provided Ukrainian militants with a window to attack Russian officials in office.
Ukraine also conducted limited counterattacks near Kherson, further damaging Russian forces.
The region is critical to Russia's maintenance on Ukraine's Black Sea coast and control of access to the Crimean peninsula. It is unclear how many Russian forces are in or near Kherson, but an occupation against a hostile local population requires far more troops than a peaceful occupation of territory.
Russia's leaders prioritized the military campaign at the expense of any attempt to assemble a government. "Of course they can't invest in it right now," a US source reported.
Three assassination attempts
The first attack in Kherson took place on June 16, when an explosion shattered the windows of a white Audi Q7 SUV. The vehicle was heavily damaged, but the target of the attack survived.
Eugeniy Sobolev, the pro-Russian head of the prison service in occupied Kherson, was hospitalized after the attack, according to Russian state news agency RIA Novosti.
Less than a week later, a second pro-Russian official in Kherson was shot. This time, the attack was successful. On June 24, Dmitry Savluchenko, the pro-Russian official in charge of the Department of Youth and Sports for the Kherson region, was killed, according to RIA Novosti. Serhii Khlan, an adviser to the head of Ukraine's civil military administration Kherson, called Savluchenko a "traitor" and said he had exploded inside his car. Khlan proclaimed: "Our militants have won another victory."
On Tuesday, the car of a third pro-Russian officer was set on fire in Kherson, according to Russian state news agency Tass.
The official, however, was not harmed. The author of the attacks is not known. According to the sources, there does not seem to be a central command to guide organized resistance, but attacks have increased, especially in the Kherson region, which was occupied by Russia in March at the start of the invasion.
A source familiar with Western intelligence services was more skeptical that resistance could develop, shifting from attacks on authorities to a more organized campaign capable of managing actions and providing weapons and instructions.
So far, the resistance has not weakened Russia's grip on Kherson, as this intelligence source emphasized. But in the long term, the US reckons that Russia will eventually face a counterinsurgency from Ukraine's local population.
"I think Russia is going to have significant challenges in trying to establish any kind of stable government in these regions, because likely collaborators, the most prominent among them, will be murdered and others will live in fear," explained Michael Kofman, director of studies at Russia at the Center for Naval Analyses, a Washington-based think tank.
Difficult Russian governance
On Tuesday, Russian authorities in the Kherson region arrested the city's elected Ukrainian mayor, Ihor Kolykhaiev, hours before announcing plans for a referendum to join Russia. The pro-Russian military-civilian government accused Kolykhaiev of encouraging people to "believe in the return of neo-Nazism".
An aide to Kolykhaiev said Russian authorities had also seized computer hard drives, searched safes and searched for documents. In early June, Ukrainian military said "invaders" had broken into Kherson State University and kidnapped the dean.
Russian forces have gradually instituted the ruble as the local currency and issued Russian passports.
In Mariupol, pro-Russian authorities celebrated the so-called "liberation" of the city in May. The Russian-aligned People's Republic of Donetsk changed road signs from Ukrainian to Russian and installed a statue of an elderly woman clutching a Soviet flag. Even the iconic giant letters with the word Mariupol painted in Ukrainian colors have been redecorated in Russian colors.
Despite Russia's efforts to eliminate Ukrainian history, ethnicity and nationalism from Kherson and other occupied territories, the Ukrainian population shows a willingness to resist.
The occupiers and local collaborators are making increasingly strong statements about the Kherson region joining Russia," a Ukrainian official said last week, "but every day more and more Ukrainian flags and inscriptions appear in the city. ".
Attempts to forcibly erase Ukrainian culture and dictate Russian hegemony have, in some cases, had the opposite effect, according to a senior North Atlantic Treaty Organization (NATO) official.
"There were reports of assassination attempts on some of the quislings (collaborators) who were sworn in as governors, mayors and business leaders," the NATO source reported. He used the term quisling, which represents a traitor who collaborates with an enemy force, a nickname created during World War II after a Norwegian officer who collaborated with the Nazis. "That probably deterred Russian sympathizers or the Russians themselves, or whoever they want to take to these places."
As an occupying force in Kherson (a force that, by the way, seems intent on maintaining control), Russia has to provide basic services in the territories it manages, such as distributing drinking water and collecting garbage. But the US assesses that acts of resistance are hampering the delivery of basic and public services.
The US knew there was a "serious network of resistance" within Ukraine, capable of taking over if and when the military had failed. Prior to the invasion, the US anticipated that insurgency would emerge, along with guerrilla warfare, after a brief period of intense fighting in which Russia prevailed. But the war has now been dragging on for months, with many analysts predicting a much longer conflict.
A senior US official warned a Russian counterpart before the conflict that they would face an insurgency if they invaded Ukraine and tried to occupy territory. But the warning went in one ear and out the other, according to the source, and the invasion continued, driven in part by arrogance and bad intelligence.
Russia believed that its forces would be greeted with open arms and would quickly crush any resistance. These were erroneous fantasies that quickly dissipated, but they did little to alter Russian President Vladimir Putin's calculations.
Kofman of the Center for Naval Analyses says it is unclear what kind of government structure Russia will try to create to exert control, but there is no doubt that it intends to keep the territories. After facing protracted and bloody insurgencies in Afghanistan and Chechnya, the Russian government should anticipate another possible insurgency in Ukraine.
"They knew this would happen," Kofman opined. "That's why they make filter camps and send a good part of the population out of the occupied areas."
CNN's Tim Lister, Barbara Starr and Zachary Cohen contributed to this story.
Source: CNN Brasil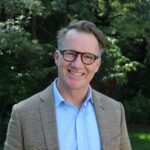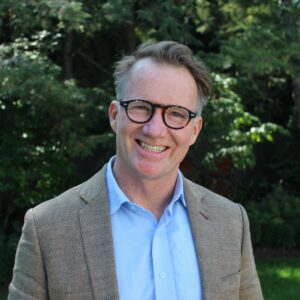 I'm James Harper, a highly experienced and accomplished news writer for World Stock Market. I have been writing in the Politics section of the website for over five years, providing readers with up-to-date and insightful information about current events in politics. My work is widely read and respected by many industry professionals as well as laymen.