- Article Top Advertisement -
Trend of the future and timeless style. During Milan Design Week 2022At The Medelan in Piazza Cordusio, Audi presents the collaboration with Poliform: a few steps from the Duomoin a futuristic center dedicated to business from a sustainable perspective, the house of the Four Rings and the famous company from Brianza welcome guests in a modern lounge with a unique and recognizable aesthetic. Furthermore, with Audi x Poliform – Vision of a mobile private spherehave unveiled the virtual interior development project of Audi urbansphere concept.
It is a prototype which guarantees an unprecedented habitability in the history of Audi and plays the mobility of the future in the luxury segment, inspired by the needs of Chinese megacities, where personal space is a limited resource. The German brand and Poliform confront each other precisely on the centrality of man and its needs underpinning the industrial design: for the first time, in fact, the development process of the car saw the involvement of potential clients, source of inspiration through desires and experiences.
- Article Inline Advertisement 1-
Audi proposes a new vision where the environments are conceived as private spheres able to give back to people space they need to generate ideas, connect, renew and innovate. Few other companies in the design sector they share this vision as much as Poliform, which has defined standards without compromises in terms of style and quality. A vision human-centeredtherefore, avant-garde, which constitutes the distinctive features of Audi A6 Avant e-tron And Audi grandspherepresent at Design Week in national preview.
Audi A6 Avant e-tron concept testifies technical versatility of the new PPE electric platform and combines full electric drive with one radical evolution of the stylistic features of the Audi A6 family. Audi grandsphere concept, on the other hand, with his autonomous driving at level 4 and the digital ecosystem on board, interprets the mobility of the future in the luxury segment: designed from the inside out, a Copernican revolution, brings to the debut technologies and stylistic features destined to be resumed within a few years from future modelsthe Four Rings.
"I can't imagine a more suitable place than Milan Design Week to analyze the different ways in which design he's able to impact on every aspect of our lives, "he said Marc LichteHead of Design Audi, in front of many special guests: da Andrea Della Valle to Remo Ruffinifrom Anna Dello Russoa Marica Pellegrinelli, and many others. «Only here», added Lichte, «the modern style meets traditional craftsmanship, Italian elegance and international influences ". Audi and Poliform, in fact.
Other stories of Vanity Fair that may interest you
Audi's Quattro drive is the protagonist of the MonteNapoleone district
Audi, full electric push: goodbye charging anxiety
Audi and the first full electric Italian rally: sportiness with zero impact
To receive the other cover of Vanity Fair (and much more), subscribe to Vanity Weekend.
Marco De Ponti

Anna Dello Russo
Simon Palfrader

Norbert Niederkofler
Gea Politi and Cristiano Seganfreddo
Vera Arrivabene and Briano Martinoni

Johanna Klewitz, Sebastian Copeland and Henrik Wenders
Veronica Etro and Alessandro Frigerio
Source: Vanity Fair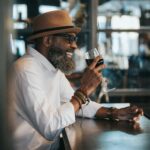 - Article Bottom Advertisement -