The model range of Aurus, the first luxury car brand from Russia, will be replenished in the foreseeable future with an electric motorcycle called Aurus Merlon. It will go into production as early as 2024, as project manager Yevgeny Torzhenov told Rossiyskaya Gazeta journalists.
The brand plans to establish small-scale production of electric motorcycles at the production facilities of FSUE NAMI. They will be intended primarily to accompany the corteges of the first persons of the state and diplomatic missions, but like the Aurus Senat sedan and the Komendant SUV, they will also go on free sale for individuals.
"Depending on the complexity and novelty of the design, motorcycles of this level are created from three to five years, we plan to meet somewhere in the middle and start small-scale production of motorcycles at the FSUE NAMI site as early as 2024," said Evgeny Torzhenov.
The project manager noted that foreign personnel were involved in the creation of the Aurus Merlon. In particular, experts from Italy had a hand in the design of the motorcycle. But the high-voltage traction battery, the power complex control system, lighting components, external panels and body elements made of composite materials, the spatial frame structure made of high-strength aluminum alloys, as well as the temperature control system and some other elements were designed and manufactured at NAMI's own facilities.
According to preliminary information, Aurus Merlon will receive an electric motor with a peak power of 140 kW, which is equivalent to 190 hp, as well as a 21 kWh battery, which will provide it with a range of up to 200 km. Acceleration from 0 to 100 km / h of the motorcycle will take less than 4 seconds, and the maximum speed that it can develop will exceed 200 km / h. The Aurus Merlon will also have a customizable regenerative braking system, an ABS system and traction control, heated seats and handles, electric windshield adjustment, a touch-sensitive electronic dashboard, and the ability to select a driving mode. It will be possible to operate an electric motorcycle from Aurus at temperatures from -25 to +40 degrees Celsius.
Source: Trash Box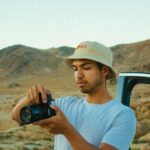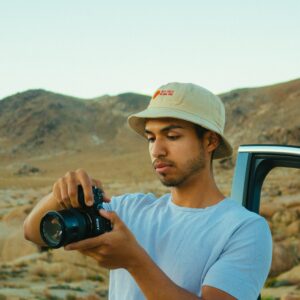 Charles Grill is a tech-savvy writer with over 3 years of experience in the field. He writes on a variety of technology-related topics and has a strong focus on the latest advancements in the industry. He is connected with several online news websites and is currently contributing to a technology-focused platform.