Sydney has been facing heavy rainfall for days, it is expected to continue to be affected by severe weather today, at a time when the total number of dead throughout its eastern part Australia reached 17.
Extreme weather conditions in southern Queensland and northern New South Wales have seen rainfall in just one week, usually throughout the year.
Thousands of people have been forced to flee their homes, homes, roads and infrastructure have been destroyed, livestock and farmland have been lost.
Seventeen people have lost their lives so far.
The New South Wales Meteorological Service says a new system could cause more rainfall in the state, whose capital is Sydney, increasing the risk of new floods.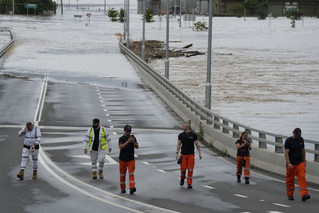 "Unfortunately we are facing a few more days of continuous rainy weather with storms, which will be quite dangerous for the people of New South Wales"said meteorologist Jane Golding.
In the northern part of the state, the waters of the Clarence River have reached dangerous heights, but Golding pointed out that the bad weather will subside after Wednesday.
Meanwhile, in Brisbane, the capital of Queensland, and the surrounding areas, which were hit by heavy storms last weekend that flooded several thousand homes, the damage continues to be repaired.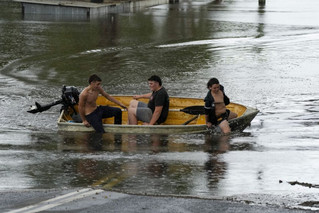 Source: News Beast