The Australian Government is making every effort to persuade people to get vaccinated against coronavirus. As announced by the authorities on Thursday (9/9) Sydney residents, who have been quarantined for ten weeks, will be able to enjoy a beer in a pub again in October if the percentage of fully vaccinated reaches 70%.
Lockdown measures will be lifted for those who have received both doses of COVID-19 vaccine and if this first goal of vaccinating the adult population is achieved in the state of New South Wales, where Sydney is located, according to the "Roadmap to Freedom" released today.
No specific date has been announced, but evidence suggests that this could be done in October, after about four months of restrictive measures.
"A meal with loved ones or a drink with friends is something that can be done," said Deputy Prime Minister John Barillaro.
After 10 weeks of quarantine, the announcement offers hope to more than 5 million Sydney residents and is expected to motivate more people to be vaccinated against the disease caused by the young coronavirus.
The hairdressers, the athletes venues, restaurants and cinemas will also be reopened and students can return to school from 25 October.
The announcement comes as New South Wales recorded 1,405 new cases in a 24-hour period and doctors expressed fears of increasing pressure on hospitals.
"When one reopens, one can expect an increase in the number of cases. "But if it concerns the vaccinated population, our health system will not be affected," said state Prime Minister Gladys Beretziklian, according to the Athenian News Agency, citing local media.
More than 39,000 cases of the new coronavirus have been recorded since the mid-June outbreak in Sydney due to the Delta mutation of the virus.
Other measures will be lifted when 80% of the population has been vaccinated, according to Bereziklian, who also hinted that travel abroad could be allowed again for the first time since Australia closed its borders in March 2020. .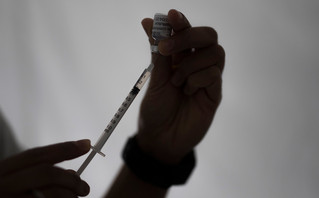 The announcement also came as Prime Minister Scott Morrison acknowledged the "sacrifice" made by tens of thousands of Australians living abroad who have not been able to return home.
The Australian government has also raised the issue of creating a vaccination passport, which should be completed before the careful resumption of international travel scheduled for this year.
However, travel within the country may be allowed in the longer term as states and territories still aiming for "zero COVID-19" are reluctant to allow free movement.