They say that getting married is the most special moment of your life, as many people make the commitment to spend the rest of their lives with their partner from the day of the wedding until the day of their death.
However, an Australian woman has made the decision to invest all her money, time and effort in her, marrying herself in a wedding ceremony. Patricia Christine, a teacher from Sydney, Australia, was always pressured to marry before 30, but eight years ago she decided to cancel her wedding plans.
In May 2020, Patricia, at the age of 28 and in an attempt to defy the norms imposed by the society that criticized her so much for ending her engagement, decided to marry herself in a private ceremony with her closest friends.
At last year's "self engagement" ceremony, Patricia bought a wedding ring, flowers, and an amazing bohemian-style dress. In total, he spent approximately $ 70. The ceremony only lasted 30 minutes and was surrounded by loved ones.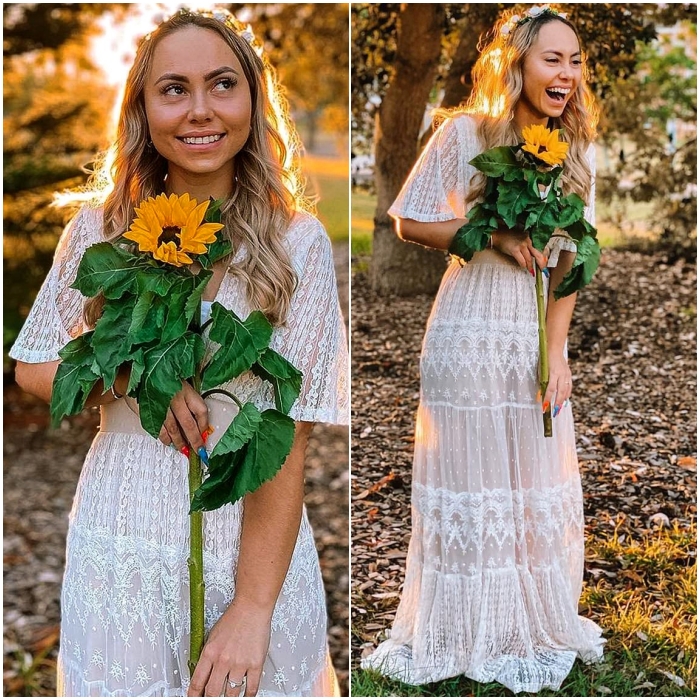 We search our entire lives to make a declaration of love to another person, but we never do it to ourselves first. I had always wanted to challenge society's expectations and show women that the most important relationship in our life is with ourselves.
Although Patricia is committed to herself, she stated that she is also open to meeting a new partner in the future. However, for the moment, she is focused on herself and working to become a good woman, partner, and person.