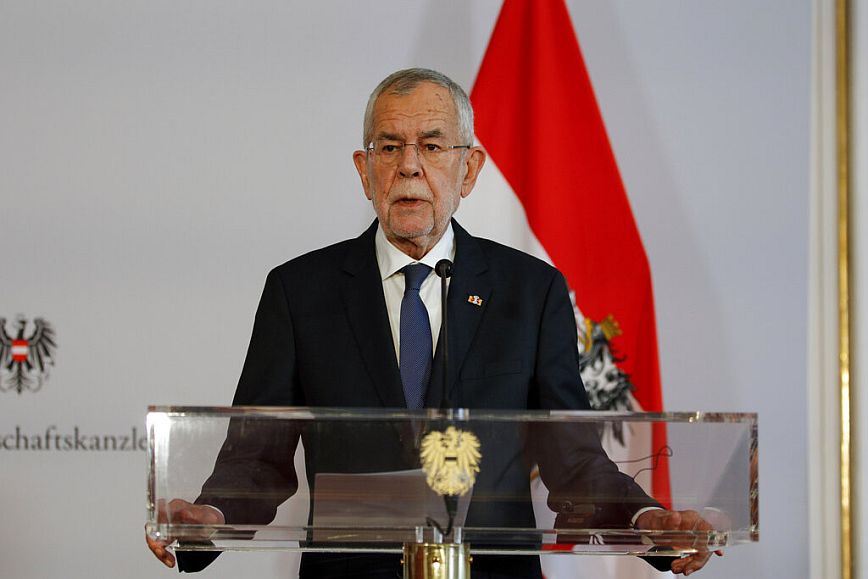 Its 78-year-old president Austria and former leader of the Greens Alexander van der Belenannounced that he will run again for a second six-year term, a fact that is estimated to reduce the number of candidates for the presidency.
Van der Belen is very popular in Austria. Senior officials in parliament's two largest parties, the People's Party (OVP) and the Social Democrats, have said they may not nominate their own candidates if he wants to remain in office.
"My name is Alexander van der Belen. I claim the presidency. "I ask for your support and your vote," the 78-year-old president said in a video posted today on social networking sites.
In the 2016 election, Van der Belen narrowly defeated the Freedom Party candidate Norbert Hofer by 50.3% in the second round, when the immigration crisis in Europe was the dominant political issue. The Constitutional Court, however, ordered the repetition of the second round, due to irregularities. The run-off was then postponed, from October to December, because poor quality glue was used on the envelopes used for the letter ballots. Van der Belen eventually won by a wide margin, with 53.8% versus 46.2% for Norbert Hofer.
In taking office, Van der Belen brought stability and humor to the presidency. When the government collapsed in 2019, he appointed a caretaker and jokes about how often he swears in new ministers and two chancellors, one after the other last year, after Chancellor Sebastian Kurtz resigned amid allegations of corruption.
Source: News Beast