For many students, the return to school is now close. After the long summer break the time has come go back to school or, for some, to begin the scholastic adventure.
That of the back to classhowever, can be a delicate moment for children and teenagers: performance anxiety, often caused by pressures related to academic performancestress from the end of holidays and routines to re-establish, can in fact lead to feelings of anxiety and apprehension.
Added to this, in some cases, is also the legacy left by pandemic. International studies conducted on children of all ages, from pre-school to university age, have in fact highlighted how policies Covid have had a significant impact mental health and behavioral problems, exacerbating disorders such as hyperactivity and depression. And not only. The effects of the pandemic could also be seen at the level of learning. According to research published in Nature Human Behavior, students, during the pandemic, would have suffered delays in learning progress and a loss of knowledge equal to approximately 35% of overall learning of a school year.
«The studies conducted tell us about a loss of knowledge gain, that is, one decrease in the pace of learning – explains Professor Valentina Tobia, psychologist and researcher in Developmental Psychology at the Vita-Salute San Raffaele University. – It's as if the students had skipped pieces in their growth journey. This obviously It doesn't apply to everyone but it can be found especially in some situations and some students. A recent study, however, has highlighted how the decline in learning was observed even more than a year after the lockdown. For which it is presumable that this is a problem that we will pursue for a little while longer."
Back-to-school stress in children
Whatever the origin, it back-to-school stress it is not to be dismissed as a simple passing phase, to which no importance should be given.
«There certainly is one series of individual and environmental variables to keep in mind – explains the psychologist again. – Generally, when the school context is experienced positively and the child can count on good relationships, the return to school is experienced in a positive way. However, when going back to school means going back to a context experienced as threatening, for various reasons that may be difficulties with classmates, problems with a teacher rather than learning difficulties, represents a hardship for the child. And these are the elements that lead children and young people to be worried about returning."
In sight of this, What can parents do to prepare their children to return to school and start the new school year on the right foot? Here are some tips from the psychologist.
1. Questions about ratings and ratings? Best to avoid
Return anxiety can also be linked to a sort of 'stress' from school performance experienced by children and teenagers. «This is a very well-known phenomenon – confirms Professor Tobia. – L'evaluation anxiety it is also present in children smaller. This happens because the school context is evaluative and this component often ends up emerging. Not in everyone but in many it can create performance anxiety."
So, in order not to fuel this type of anxiety, It is important that parents try not to focus too much on assessment aspects. «Instead of asking what grade did you get?, How did the questions go?or do performance comparisons of the other companions, better focus attention on the progress made by the child himself – suggests the expert – helping him to understand that school is not just subjects, judgments and grades but also new things to discover and social interactions that help you grow."
2. Highlight successes (even if small)
For the same reason, it is important for parents to make an effort to focus on the progress made by the child. «Even in cases where there are difficulties – explains Professor Tobia – it is important to take note of them and involve the child in studying a strategy to cope and overcome them, rather than focus on what he can't do».
3. No to "interrogation"
Very often the first to be anxious are the parents, worried that their children are comfortable with their classmates at school or that they do not experience any difficulties. But with the risk of burden children with too many expectations and of convey your fears to your children.
«It is important to avoid it think about the questions you ask your children – explains the expert. – Insistent questions, like How did it go today?, Have you talked to anyone?, What did he tell you?are to be avoided, otherwise you risk transmitting the concern directly. Rather, it is better to be ready for dialogue and, when the child tells something, try to give him attention, listening to him and showing that you are interested. In short, creating un fertile ground for children to open up».
4. Talking about yourself can be useful
To encourage the dialogue, a good habit is also to tell your children something about your day. "For example how the job went – suggests Professor Tobia. – This is in fact one way to get children to open up without asking direct questions, but by creating a context in which they feel free to speak and tell. The important is monitor without agitation».
5. Extra-curricular activities: better not to start in fourth place
The return to school, then, requires abandon the slow and dilated rhythms of holidaysto return to usual routine, marked by more rigid timetables. And this too can cause some difficulty.
«The advice in this case is to Don't hit the ground running with organizing extra-curricular activities – suggests the expert. – Going back to school is already challenging enough for children and teenagers, which is why, at least at the beginning, it is better to leave the afternoon free so that they can still cultivate free activities as they did during the holidays. In short, it is essential to start again with a gradual program».
6. Don't minimize fears
Then there are particular situations that can generate some fear in children: a classic example is entry to primary school.
«First we have to Keep in mind that these are legitimate fears – explains the psychologist. – The child finds himself entering a new context, with people he doesn't know and it is therefore perfectly normal for him to be worried. For this reason, schools generally organize activities that allow children to begin to familiarize themselves with the environment in which they will find themselves. In the case of a transferhowever, they can be parents to help the child, perhaps taking him on a tour around the school, trying to imagine with him what it will be like inside or talking about his own experiences. Also involve the child in preparing school materialsfor example by giving him a bit of leeway in choosing a backpack or pencil case, can be helpful in this sense."
7. What about teenage children?
It goes without saying that when it comes to teenage children, it can be more difficult for parents to give the right support…
«First of all it is important that the parent knows the child's context well and, if it is a difficult context for the child, try to talk to the teachers or with figures within the school, such as the school psychologist – concludes Professor Tobia. – The reasons that lead children to be worried about returning to school may be different but in any case it is important try to support them by being open to listening and helping them find some strategies for coping with stress. Without impositions but alongside them and granting them the right autonomy».
More stories from Vanity Fair that might interest you are:
Hikikomori, the video game that helps kids in difficulty arrives
10 things parents should stop doing according to a childhood trauma expert
The ideal weekly "pocket money"? No more than 10 euros. The results of an Italian study
Source: Vanity Fair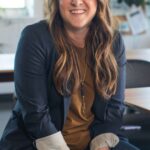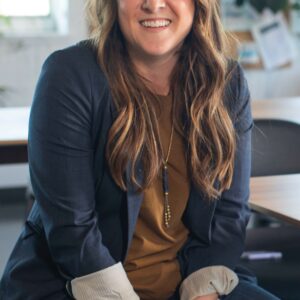 I'm Susan Karen, a professional writer and editor at World Stock Market. I specialize in Entertainment news, writing stories that keep readers informed on all the latest developments in the industry. With over five years of experience in creating engaging content and copywriting for various media outlets, I have grown to become an invaluable asset to any team.