The Bank of Canada (BoC) has decided to raise its interest rates in 25 basis points at the first meeting in 2023, as expected until the 4.5% from 4.25% prior. This is the eighth consecutive meeting with an announcement of a rate increase. The interest rate today reaches its highest level since the end of 2007.
BoC statement
The Bank of Canada raised its overnight rate target to 4.5% today, with the bank rate at 4.75% and the deposit rate at 4.5%. The Bank also continues with its quantitative adjustment policy.
World inflation remains high and widespread. Inflation is coming down in many countries, largely reflecting lower energy prices as well as improvements in global supply chains. In the US and Europe, economies are slowing but proving more resilient than expected at the time of the BoC's October Monetary Policy Report. China's abrupt lifting of COVID-19 restrictions has prompted an upward revision of the growth forecast for China and poses an upside risk to commodity prices. Russia's war against Ukraine remains a major source of uncertainty. Financial conditions remain tight but have eased since October, and the Canadian dollar has been relatively stable against the US dollar.
The Bank estimates that the world economy grew by around 3.5% in 2022 and will slow to around 2% in 2023 and 2.5% in 2024. This projection is slightly higher than in October.
In Canada, recent economic growth has been stronger than expected and the economy continues to be in excess demand. Labor markets are still tight: the unemployment rate is near all-time lows and businesses report continued difficulties finding workers. However, there is increasing evidence that tight monetary policy is holding back activity, especially household spending. Consumption growth has moderated since the first half of 2022 and property market activity has declined substantially. As the effects of interest rate increases continue to affect the economy, spending on consumer services and business investment are expected to decline. Meanwhile, weaker foreign demand will likely weigh on exports. This general slowdown in activity will allow supply to catch up with demand.
The Bank estimates that Canada's economy grew by 3.6% in 2022, slightly stronger than projected in October. Growth is expected to stall until mid-2023 and pick up later in the year. The bank expects GDP growth of around 1% in 2023 and around 2% in 2024, little changed from the October perspective.
Inflation has decreased from 8.1% in June to 6.3% in December, reflecting lower gasoline prices and, more recently, the moderation in the prices of durable goods. Despite this progress, Canadians are still feeling the pain of high inflation on their essential household expenses, with persistent increases in food and housing prices. The short-term inflation expectations remain high. Core inflation yoy measures are still around 5%, but 3-month core inflation measures are down, suggesting that core inflation has peaked.
Inflation is projected to drop significantly this year. Lower energy prices, improvements in global supply conditions and the demand effects of higher interest rates are expected to reduce the CPI inflation to around 3% by the middle of this year and return to the 2% target in 2024.
As persistent excess demand exerted continued upward pressure on many prices, the Governing Council decided to raise the official interest rate by another 25 basis points. The Bank's continued quantitative tightening program complements the restrictive policy rate stance. If economic developments evolve in line with the outlook, the Governing Council expects to keep the policy rate at its current level while assessing the impact of cumulative interest rate increases. The Governing Council stands ready to raise the benchmark rate further if necessary to return inflation to the 2% target, and remains steadfast in its commitment to restoring price stability for Canadians.
The next scheduled date to announce the overnight interest rate target is March 8, 2023.
Source: Fx Street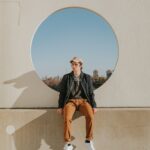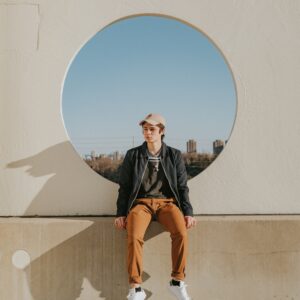 I am Joshua Winder, a senior-level journalist and editor at World Stock Market. I specialize in covering news related to the stock market and economic trends. With more than 8 years of experience in this field, I have become an expert in financial reporting.