- Article Top Advertisement -
After the expulsion of participants from Big Brother Brasil MC Guimê and Cara de Sapato on Thursday night (16) after being accused of sexual harassment, several profiles on social networks rescued another case in which a participant from BBB 23 seems to be forcing contact physical with another.
Throughout this Friday (17th) posts with videos and images of the night in which Bruno Gaga repeatedly tried to kiss Gabriel Santana, went viral. Along with the messages in the videos, there were criticisms of TV Globo for not having acted to penalize or expel the participant in that episode.
- Article Inline Advertisement 1-
Some netizens also questioned whether the case between Bruno and Gabriel received less attention because they are two men from the LGBTQIA+ community.
For me, there was a lack of criteria in this BBB production because Bruno Gaga harassed Gabriel Santana 1 month ago and he was not expelled, I am not defending Guimê and Sapato because their expulsion was more than fair, but can someone explain to me why Gaga was not expelled ? pic.twitter.com/sFzSWfMvn6

— Commenting on Reality 🥬 (@larissamanu___) March 17, 2023
The tweet below, published in February, at the time of the incident, circulated again on the network:
Hello, @bbb, this Bruno Gaga with Gabriel Mosca here is harassment, huh?! Will nothing be done?

Imagine if it was one of the men with one of the girls… it crossed the limits of what was acceptable pic.twitter.com/KU877kQxt9

— Vini Bernardo (@ViniiBernardo) February 4, 2023
A CNN sought out TV Globo to comment on the criticism and awaits positioning.
Expulsion of MC Guimê and Cara de Sapato
MC Guimê and Cara de Sapato were expelled from the reality show after the Jacarepaguá Women's Police Station opened an inquiry to investigate sexual harassment inside the house.
Footage from the reality show's cameras showed the two contestants attempting physical contact with Mexican actress and model Dania Mendez during a party held on Wednesday night (15). Dania visits Brazil in a kind of exchange with the Mexican program "La Casa de Los Famosos".
At a certain point during the party, singer Guilherme Pinho, known as MC Guimê, had his hands on the Mexican's back and slid them down. The actress took her hands away from him in a clear sign of disapproval. At another time at the party, he again tried to repeat the movement and was once again stopped by the actress.
In another moment, the fighter Antônio Carlos Júnior, known as Cara de Sapato, lies in bed with the Mexican, tries to kiss her and covers them both with the blanket, holding her body.
Then, standing up, he kisses the mouth of the program's international guest. The situation was repeated at another time. Dania had no aggressive reaction in either situation. She pointed out, however, that she did not consent to the acts.
*Posted by Fernanda Pinotti


Source: CNN Brasil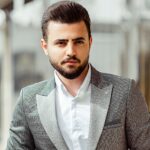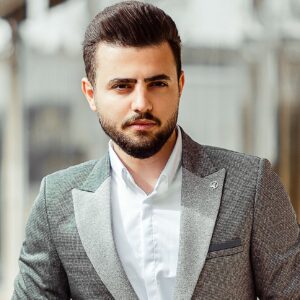 I'm Robert Neff, a professional writer and editor. I specialize in the entertainment section, providing up-to-date coverage on the latest developments in film, television and music. My work has been featured on World Stock Market and other prominent publications.
- Article Bottom Advertisement -