- Article Top Advertisement -
On Thursday (16), the participants of Big Brother Brasil, from Rede Globo, MC Guimê and Cara de Sapato were expelled after the Police Station for Women's Assistance in Jacarepaguá opened an inquiry to investigate sexual harassment inside the house.
This type of crime includes inappropriate touching, such as "silly hands" and kissing without consent, such as "stolen kisses".
- Article Inline Advertisement 1-
Footage from the reality show's cameras showed the two participants insisting on having physical contact with Mexican actress and model Dania Mendez during a party held on Wednesday night (15).
At a certain point during the party, singer MC Guimê ran his hand over the back of the Mexican woman and slid them down, touching her buttocks, without her consent. The actress took her hands away from him in a clear sign of disapproval.
In another moment, the fighter Antônio Carlos Júnior, known as Cara de Sapato, lies in bed with the Mexican, tries to kiss her and covers them both with the blanket, holding her body.
What is the difference between sexual harassment and sexual harassment?
According to the criminal lawyer and Iasp (São Paulo Lawyers Institute) advisor, Marina Coelho Araujo, the sexual harassment it is characterized by "practicing a libidinous act against the will of the other", that is, touching hands, kissing without consent or any sexual act other than penetration.
Acts of masturbation or ejaculation in public and without the victim's consent also constitute harassment.
She explains that the sexual harassment cannot be applied in this case because no hierarchical position was used to carry out the abuse. This is the main feature that differentiates the two abuses.
"The crime of sexual harassment is focused on the conduct of embarrassing to obtain sexual advantage due to occupying a superior position at work."
Marina also clarifies that if harassment occurs outside the work environment, it "may be considered harassment in general, but it will not be sexual harassment within the scope of the penal code".
Penalty for each type of crime
According to the Penal Code, whoever commits the crime of sexual harassment can serve from one to five years in prison.
who practices sexual harassment has a milder sentence: from one to two years in prison.
Source: CNN Brasil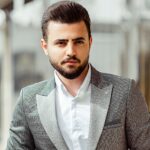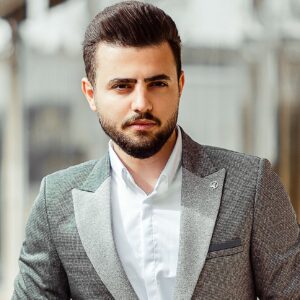 I'm Robert Neff, a professional writer and editor. I specialize in the entertainment section, providing up-to-date coverage on the latest developments in film, television and music. My work has been featured on World Stock Market and other prominent publications.
- Article Bottom Advertisement -