The notorious crypto exchange FTX is once again in the spotlight of market participants: next week it may receive court approval to liquidate assets worth about $3.4 billion.
It is expected that the bankrupt exchange will receive permission to sell assets as early as September 13. Let's figure out how justified the fears of crypto enthusiasts are and whether we should expect a large-scale market collapse. Bearish sentiment is growing in the market
News about the possible liquidation of crypto assets worth such an impressive amount expectedly provoked a wave of negative sentiment among crypto market participants. However, panic may be premature: according to court documents, after receiving permission, FTX will not be able to sell the tokens at once.
Big selling pressure is potentially coming next week🚨

FTX will likely get approval to liquidate its assets on Sept. 13.

FTX had $3.4B in crypto in April. The proposed plan is to sell assets worth up to $200M per week. pic.twitter.com/4aHnhOVKP1

— The DeFi Investor 🔎 (@TheDeFinvestor) September 9, 2023
The company has expressed a desire to get rid of assets worth up to $100 million weekly. In some cases, this limit can be increased to $200 million. The court can either grant FTX's wishes or reject it.
Which altcoins will be affected by the FTX sell-off?
The largest portion of FTX's liquidation assets is Solana. The looming uncertainty has caused a stir among holders SOLwhich resulted in a 5.1% drop in the price of the cryptocurrency over the last 24 hours.
However, the consequences of the sale may be much weaker for the token than some market participants expect. Most of the coins purchased by FTX and Alameda are still locked and will only become fully available in 2028.
One thing that's worth noting about FTX's $SOL holdings:

While FTX holds a very large % of $SOL supply, most of it is still locked and will be fully vested in 2028.

SOL price can still be impacted in the short term. But not as bad as everyone expects. https://t.co/WZX4hL0UGx pic.twitter.com/NiDVns2qoT

— The DeFi Investor 🔎 (@TheDeFinvestor) September 10, 2023
But holders of the native token of the FTT exchange were much less fortunate. Given the limited liquidity and depth of the market, liquidation could seriously hit the price of an already damaged coin.
The FTX portfolio also includes other popular altcoins such as Aptos (APT), Dogecoin (DOGE), Polygon (MATIC) and Ripple (XRP). However, their number is not comparable to SOL and FTT.

Source: Cryptocurrency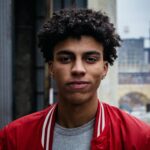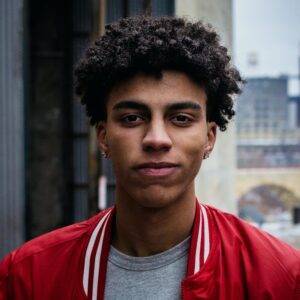 I am an experienced journalist and writer with a career in the news industry. My focus is on covering Top News stories for World Stock Market, where I provide comprehensive analysis and commentary on markets around the world. I have expertise in writing both long-form articles and shorter pieces that deliver timely, relevant updates to readers.