- Article Top Advertisement -
Hi, I'm Alice, I'm fifteen years old, I'm a transgender girl (I'll dedicate a piece to this definition) and I attend classical high school. In this first appointment of the column, I would like to talk a little with you about a topic that affects many kids my age and beyond: career aka (alias career empowers transgender students to adopt a different name than the registered oneed.).
Asking someone "What's your name?" may seem like the simplest thing in the world. But it's not like thatYes, and there are cases in which giving the answer can become a real drama, especially at school, that is, precisely where that answer should be more proud and natural, and where children play a large part of their social relationships.
We talk a lot about a school which, in addition to educating, must train young people, educate them in mutual respect, roles and rules. A school that must help them mature and grow in harmony with society. Why then is it so difficult (and for some time it seems to be even more so) to accept those who have a different identity? In my school it is not possible to have an alias that allows those in transition to choose a name capable of expressing their true identity. And that exposes me (and all other kids like me) to constant fear and humiliation. And this happens in many, many, too many schools in Italy.
We are unfortunately one of the most backward countries in Europe in defending LGBTQIA+ rights, thus we also become a country incapable of defending the rights of us young people, our physical and moral safety. If the school itself, as an institution, does not recognize the right of transsexuals to live their reality head-on, how can we expect kids to do it?
The school is complicit in a thousand acts of bullying. The school is an accomplice to a thousand nights of tears of boys and girls who live in fear of being called to appeal. Often abandoned by those who should take care of them most of all: the family and the school, which is ultimately the big extended family of the boys.
I wish I could be flattered by all this attention to my name, but the school seems to be more committed to ghettoizing us by denying us the dignity, which we cannot find in our personal name, rather than guaranteeing respect.
It doesn't always have to be like this though. I had the joy of being interviewed by Maggi (the professor of Italian and Latin de The college) and there I understood that there is a different world, I finally felt understood by the school, because having a conversation, feeling accepted and appreciated for my qualities as a person, without even asking the question of what my real name was, made me helped a lot, and made me realize that the world is big enough for everyone to find their place, and that it would be easy, as long as everyone wanted to.
Some schools have taken this aspect of training very seriously, applying the career alias, which would guarantee young people like me at least the dignity of having a name.
Meanwhile, last December 7, Iacopo Coghe, of Pro Vita & Famiglia, announced triumphantly on Facebook: «We have launched the largest legal campaign against gender ideology in Italy, notifying around 150 warnings to as many schools that have approved the so-called career alias for "transgender students" under pressure from the LGBTQIA+ movement, ordering its immediate cancellation".
Coghe says that the school has no authority: but who gives him the authority to "order" the school to ban transgender kids?
Source: Vanity Fair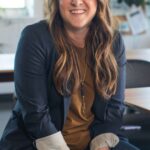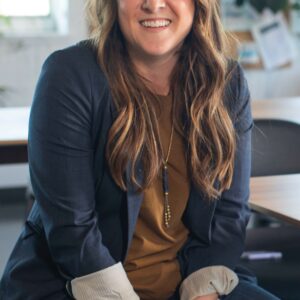 I'm Susan Karen, a professional writer and editor at World Stock Market. I specialize in Entertainment news, writing stories that keep readers informed on all the latest developments in the industry. With over five years of experience in creating engaging content and copywriting for various media outlets, I have grown to become an invaluable asset to any team.
- Article Bottom Advertisement -