- Article Top Advertisement -
A year ago, DDR5 RAM was considered inefficient and overly expensive, so it was in demand exclusively among enthusiasts and gamers who prefer everything new and expensive. But yesterday, January 17, Micron took a step that should radically change the market attitude towards fifth-generation RAM – the manufacturer introduced serial models of DDR5 memory modules with a capacity of 24 and 48 GB. Both memory sticks are compatible with AMD EXPO and Intel XMP 3.0 profiles for quick memory tuning and are supported by 12th and 13th generation AMD Ryzen 7000 series and Intel Core processors.
- Article Inline Advertisement 1-
It is worth noting that the new line of Micron RAM sticks will be supplied with a data transfer rate of 5200 MT / s and 5600 MT / s with a delay of CL 46 and a voltage of 1.1 V. divided into two types. The first is represented by DDR5-5600 DIMM modules with a data transfer rate of 5600 MT / s and a single bar capacity of 8 GB, 16 GB, 32 GB, as well as two new models – 24 GB and 48 GB. Probably, new models use more recent memory chips, but the manufacturer did not provide exact information about this. The second half of the lineup is represented by DDR5-5200 memory modules with the corresponding data transfer rate and volumes of 8 GB, 16 GB and 32 GB.
And although it is generally accepted that the amount of RAM in 24 and 48 GB is intended exclusively for next-generation server platforms, data centers and the corporate sector, support for AMD EXPO and Intel XMP 3.0 indicates the manufacturer's desire to carve out a niche in the market for components for ordinary consumer PCs. . As a result, a user building a powerful workstation or gaming PC can easily assemble a system with 96 GB of RAM that will operate in dual-channel mode from just two sticks. And considering that in the modern world, even a browser is capable of consuming 10-16 GB of RAM, such volumes will be extremely useful.
Unfortunately, the manufacturer has not yet announced the recommended retail prices for its new modules in the DDR5-5200 and DDR5-5600 lines. However, we can assume that the 24 and 48 GB slats will be relatively affordable – the fact is that the price of fifth-generation RAM in the first quarter of 2023 fell by 18-23%. Moreover, during the third and fourth quarters of 2022, the price of this memory was systematically going down, so very soon DDR5 will reach the price of DDR4 at the same volume, but at a much higher data transfer rate.
Source: Trash Box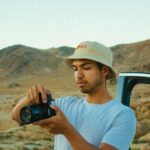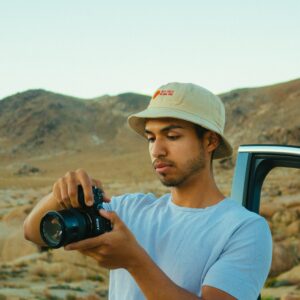 Charles Grill is a tech-savvy writer with over 3 years of experience in the field. He writes on a variety of technology-related topics and has a strong focus on the latest advancements in the industry. He is connected with several online news websites and is currently contributing to a technology-focused platform.
- Article Bottom Advertisement -