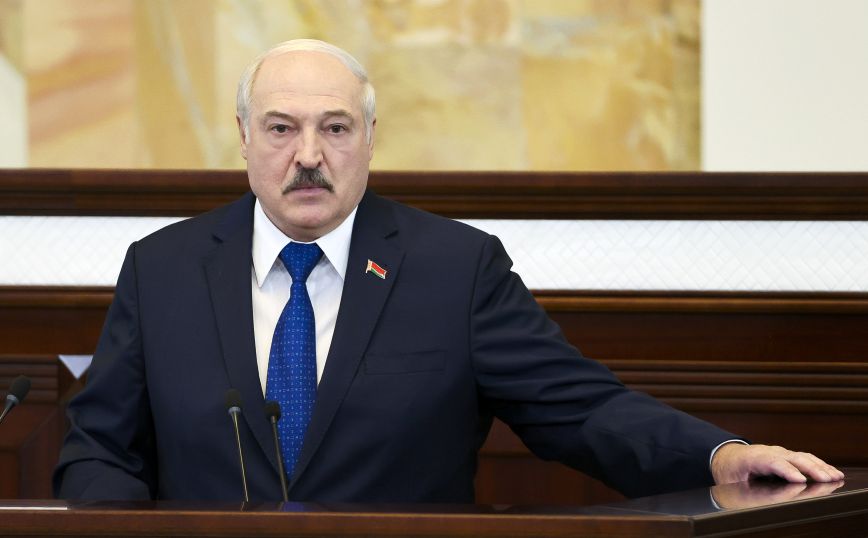 Three Belarusian activists are in danger of being executed as accused of sabotage of the railway network in Belarus to block the movements of Russian soldiers during the first stage of the Russian invasion of Ukraineannounced today Belarusian researchers.
Men accused of terrorism after their arrest on March 1 because they had set fire to the railway network at night, the Belarussian Investigative Committee announced. « […] Men face the possibility of being sentenced to a maximum sentence, up to or death penalty"Refers to the announcement on the Commission 's website where the completion of its investigation is made public.
The former Soviet Belarus performs executions with a back shot to the head. The relativesas reported by ΑΠΕ-ΜΠΕ, they are not informed when the sentence is being carried out and the body is not handed over to them.
Moscow used Belarusian territory to attack Kiev. Minsk denies any involvement in the warbut admits that his land was used.
Dozens of sabotage operations were carried out on the railway network from February to April to delay the deployment of Russian troops and the transfer of military equipment to Ukraine, according to Belarusian authorities and the opposition.
The effects of the sabotage on the movements of Russian soldiers are not clear.
The activists were informed by an opposition organization in Belarus that the authorities in Minsk had labeled them as extremists, according to investigators.
The investigation was forwarded to the prosecutor's office and will then be sent to court for trial, the commission said. However, it is unknown when this will happen.
Last month the Belarusian leader, Alexander Lukashenkogave written approval for the extension of the use of the death penalty in his country for punishment and the attempted terrorist act.
Belarus has already carried out the death penalty for terrorist acts that cause loss of life, heinous murder and mass murder.
Source: News Beast